Tuesday:Weekly Book Review—Series written by Michelle Sinclair Colman and illustrated by Nathalie Dion
Baby Books by Michelle Sinclair Colman and Nathalie Dion
I was given County Babies Wear plaid (written by Michelle Sinclair Colman and illustrated by Nathalie Dion) for a baby shower present. The book was so up to date, very today's baby and mother books, and I really enjoyed it. I found that there were 4 other books written by them.
Urban Babies Wear Black (the most popular and well known) follows the life of a baby in the city. From drinking "latte" to visiting art galleries, the book is just delightful!

MY FAVORITE, Country Babies Wear plaid has beautifully illustrated pictures, each picture the mother is very involved with the child, and you can feel a bond in the illustrations. The "country" baby "eats hearty" and "counts the stars"

Eco Babies Wear Green is a very cute book to use to start teaching your child about going green.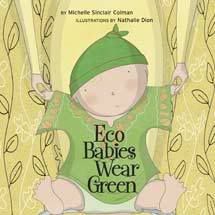 Beach Babies Wear Shades (my child's favorite) has beautiful pictures of the water and the baby "sleeps under the stars" and "wears shades"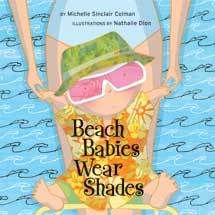 Winter Babies Wear Layers, is just as cute, I just love this line of books. It is a perfect gift for any child, baby shower, mother and you can pick which book you think is most like them.

Tags: baby shower, beach babies wear shades, Books/Reading, country babies wear plaid, eco babies wear green, family, gift, michelle sinclair colman, mothers, nathalie dion, reading, tuesday, Tuesday: Book Review, urban babies wear black, weekly book revie, winter babies wear layers