Saturday:Shop!—Making Your Own Baby Food at Home
I know this seems like opposite of Shop! But I thought how I would share how you can save some money and make your own baby food at home.
It really doesn't take much time at all, a good afternoon or morning and you will have enough done for a good 5/6 months. You most likely have all the tools it takes to make in your home already.
With my first daughter, I decided to do it to save some money. Now with my second I am doing it for that but also so I can start feeding her organic fruits and vegetables from the beginning, to promote healthy eating and I really wanted to control the quality of the food my baby was getting.
I don't want to give to much information but I will supply you with the two resources I use.
and Super Baby Food by Ruth Yaron

This book I am now using for recipes for my 2 year old. They have ideas for parties, recipes for homeade bubble/playdough, crafts. I use this book all of the time! It will really be a great invesment for years to come.
I thought I would also include some photographs of my baby food making day to maybe inspire you to try it also!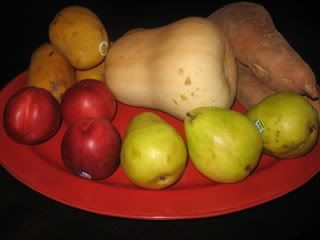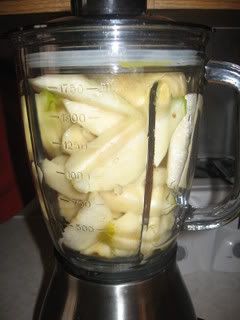 Tags: baby food, saturday, Saturday:Shopping, shop