Monday: Weekly Family Activity—Rain Sticks
I found this craft idea from the wonderful site Make and Takes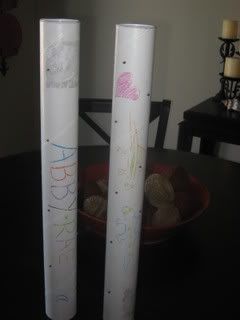 I thought this would be the perfect craft to do as a family, not to messy, time consuming or difficult.
 I picked up two tubes from the UPS store earlier in the week while running errands (for both of them it was 3.00). Everything else I had in the house.
The parents hammer into the tube 1 and 1/2 inch nails, about an inch apart from eachother.
Then we decorated ours with just crayons but they would be even more fun with glitter, stickers or paint!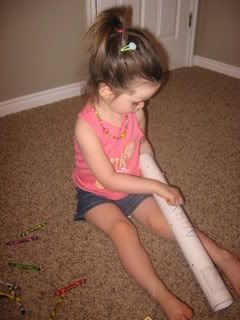 We filled ours up with rice and dried beans.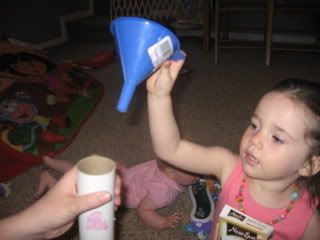 The nails make me a little nervous so I decided its a toy we only play with Mommy. Marie (the author of Make and Takes) suggests putting large stickers over where you hammered in the nails, I think I am going to add those on today.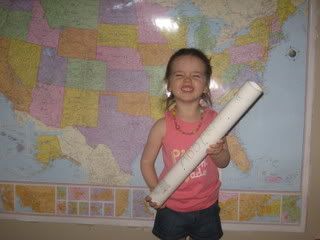 They sound so fun, the sound even calmed my sick baby!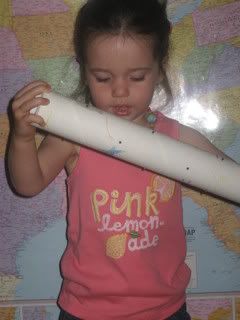 Have fun crafting and spending time together!