When Did YOU *KNOW*
October 15th, 2009 in
Life
Note to my husband…don't let this post freak you out…I am just in the mood to TALK "baby talk" and I might have watched "A Baby Story" again today during nap-time (I have been forbidden to watch that show).
So my big question is: When Did YOU
*KNOW*

it was time for you to have a baby? For your first or second or sixth?
Warning Signs

I guess you could say 😉

Warning Signs with #1:

There were none.  I wanted a baby from the age of 16.  Luckily, I didn't have one until 22.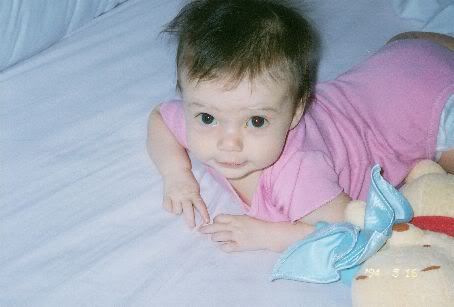 Warning Signs with #2
Still head over heels in love with being a brand new mother, I thought I should get knocked up when Abby was only a few months old. I did not know how much hard work there was going to be. I am just now feeling like I can —-breathe—–
Do tell, when did you *KNOW* it was time for a new baby?
Tags: motherhood