Wednesday: Mid Week Ramblings—Simple things that make it all worth it…
When she turns her head to smile at me while we are reading….
When they wake up and cannot contain their excitement to see me….
When I look in the rear view windown and see her just staring at her sister with that grin….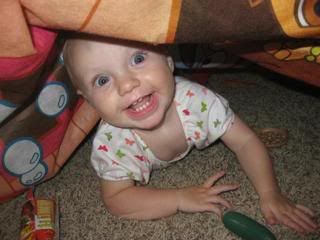 When something I do or say gets a laugh like this….

Or even better a laugh like this….

When she says "You Make My Heart Happy"….

When she gives me Muka Muka for the first time….

Watching her take the time to dance under the trees every time we walk outside….

Thats what makes it all worth it to me.