Tuesday: Book Review—A Child's First Alphabet Book ABC by Alison Jay
I have been checking out a few different ABC books from my local library. I think we ended up checking out over a few weeks about 20, and I found the one! A Child's First Alphabet Book by Alison Jay was the best by far. (I did also enjoy Kipper's ABC book, very witty)
The top reason I loved it so much was how beautifully (somewhat old fashioned also) it was illustrated. I also noticed that it showed the upper and lowercase letters, which surprisingly lots of ABC books do not do. Each large, familiar object is surrounded by several smaller items starting with the letter. Which is one of the many reasons this is a book that your child will like for a few years.
On many pages the illustrations have something on the background that was on a previous page or that will be on a following page. The illustrations are almost fairy tale like and are very easy on the eye. The last illustrations ties everything together—even the love story (this is fun for as the parents to follow throughout the book).
Even the Teddy Bear enjoyed it!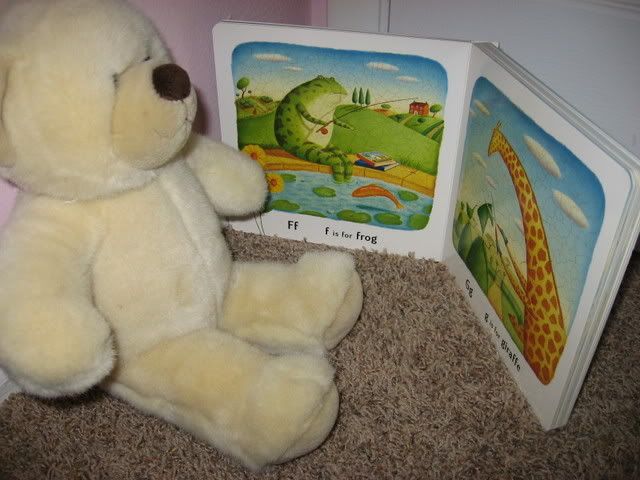 Tags: abc, alison jay, book, Books/Reading, kipper, letters, library, reading, Tuesday: Book Review, tuesday:book review