Thursday: The Importance of the Arts—Simple Coloring Fun
Have you used Watercolor Crayons before? They are pretty fun, almost "magic" Abby informed me today.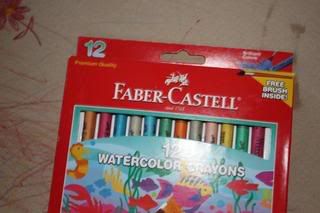 You draw a picture with the crayons…

Put a little bit of water on the paintbrush and rub it in….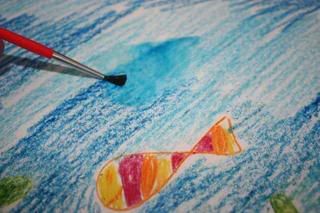 Then you have a completely different look to your picture!

Don't forget your children might love coloring earlier than you think! When I was a nanny I would tape a large piece of paper onto the baby's high chair tray and let him have at it! You have to stay by them to make sure they don't consume TOO many crayons 😉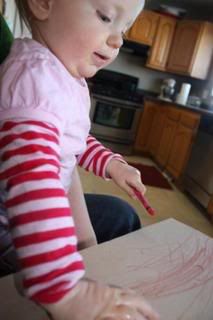 You also might have to pick up quite a few crayons off the floor
Seems to be their favorite part of coloring.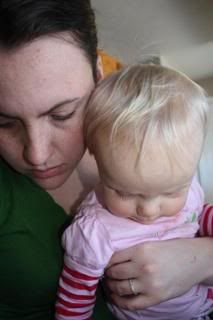 P.S. I have heard that you can do this technique with regular colored pencils. I gave it a quick try, it did not turn out as well BUT it worked and would give you another fun technique to add to your children's coloring.