Thursday: The Importance of the Arts—Eric Carle Project
During our weekly library trip a local 2nd grade class had their interpretations of Eric Carle illustrations posted all over the library.
I took a quick snapshot with my camera and decided to do it today. We checked out the book Draw Me A Star by Eric Carle which is one of the few we don't own.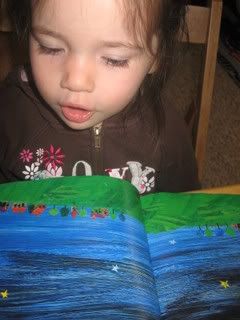 After reading the book we got out our art supplies and I asked Abby what she would want to make, she replied, "Twinkle, Twinkle, Little Star!" We set out to make a big moon surrounded by stars that we painted and other that we brushed with glitter.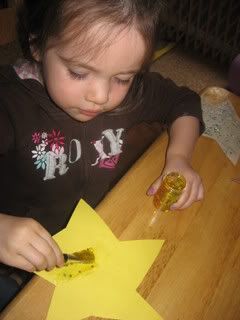 If you have older kids that are interested in art you can brainstorm with them or educate yourselves on art techniques he uses and try it out at home!
Here is the result of our Eric Carle interpretation of Draw Me a Star: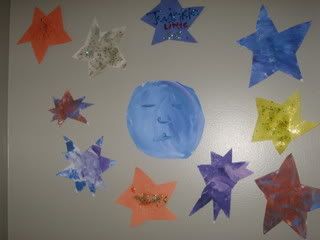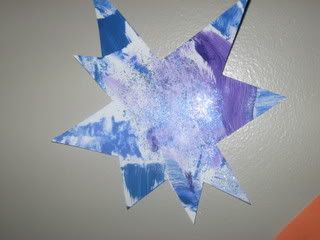 And here are a couple of websites I love to help me think of ideas for art projects with kids: 
and you can follow along with an art teacher and her elementary school projects here.  
Tags: art with kids, eric carle art project, importance of the arts, thursday