Thursday: The Importance of The Arts—Bangles
The girls and I decided to make "bangles" the other day out of an old shipping tube. You simply cut the tube into bangles that will fit on your arms. (I know, her poor nose in that third picture! She fell during Nature Days and it looks even worse now.)
..


..


..

Then we painted them white and let them dry.
..


..

This is a wonderful art project to do with my little ones because their job is to rip the tissue paper into small pieces, which is perfect for their little hands.
..


..

Then you layer the tissue paper on the bangle and cover with Mod Podge glue. Let dry.
..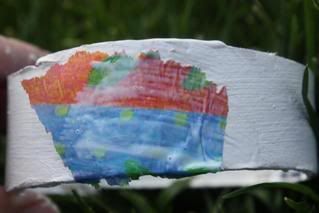 ..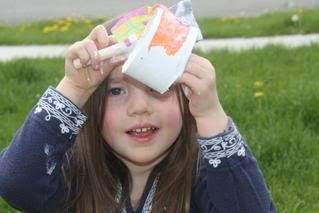 ..