Thursday: The Importance of the Arts—Art Group #4
This was the last art group until the Spring (because I much enjoy art group being OUTSIDE :)) and I plan on inviting a totally new group of kids from the neighborhood. I am also going to set it off by hosting an "Art Show" featuring all the kids artwork in the neighborhood. Already getting excited about it and Spring is far away.
So, this week for Art Group we made pictures out of the beautiful leaves in our neighborhood. I had each of the kids do a "Nature Girl/Boy" picture and then one that they created. How cheap and easy was this one? Plus we had tons of fun taking a nice long walk around the neighborhood and collecting treasures.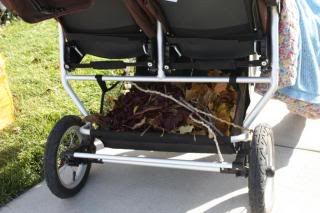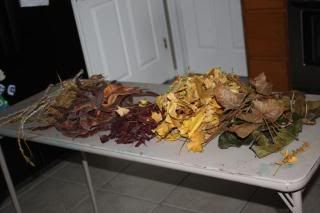 I then did something sort of crafty which I normally don't do and we made turkeys out of pine cones. All you do is cut a pipe cleaner in half, bend it and stick it in between the ridges on the pinecone. I cut out a piece of brown felt, red felt, yellow felt and attached some googly eyes. Walla! Turkey Pinecone! Thank You Family Fun for this idea.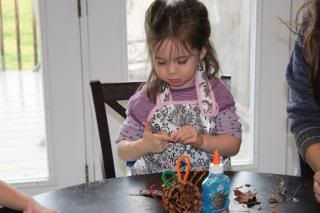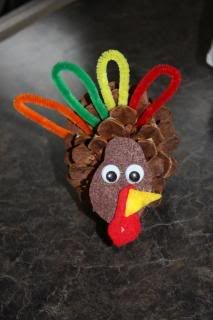 Love the art smocks? You can pick one up at Jessica Leman's Esty Shop.
Tags: art group