Thursday: The Importance of the Arts—Art Group #2
The giveaway is a few posts down. 
We finished up the art project from the sheet we sprayed with tempura paint filled bottles, from last month's Art Group. My original idea was to do "stuffed art" but after cutting and sewing the pieces from the sheet they were a little to large to stuff. So they finished decorating them with fabric markers. They can use them for bags or a pillowcase.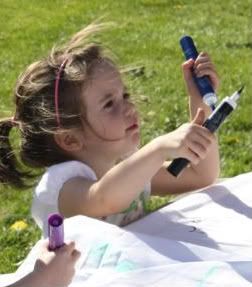 Before our main art project we read the book Traces by by Paula Fox and Karla Kuskin. A book about people, things, animals who leaves traces out in nature.
Which was perfect because we made traces with objects from nature to paint with.
Apples and Pine cones…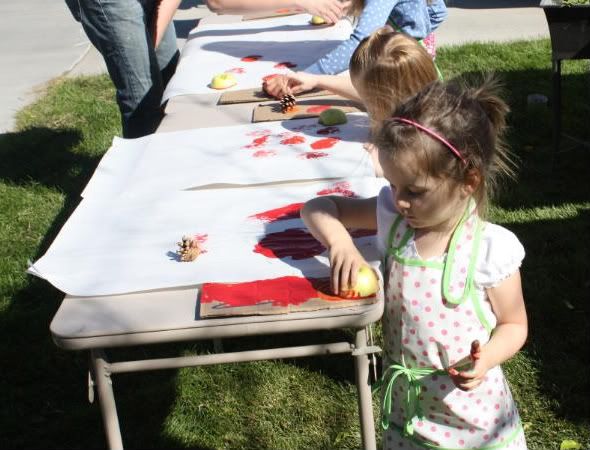 Leaves, Sticks, Feathers…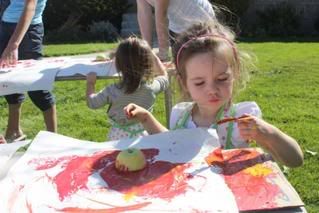 Flowers, Rocks, Pine Needles…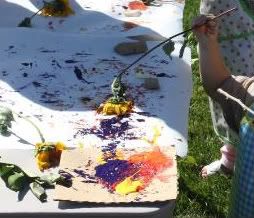 I think the kids really enjoyed this simple art lessons BUT WARNING! Be sure to do outside!

Love the art smocks, you can pick one up at Jessica Leman's Esty Shop.