Thursday: Importance of the Arts—Art Group #3
Watercolor painting on coffee filters. The coffee filters are so cheap and the water color paints blend so pretty together.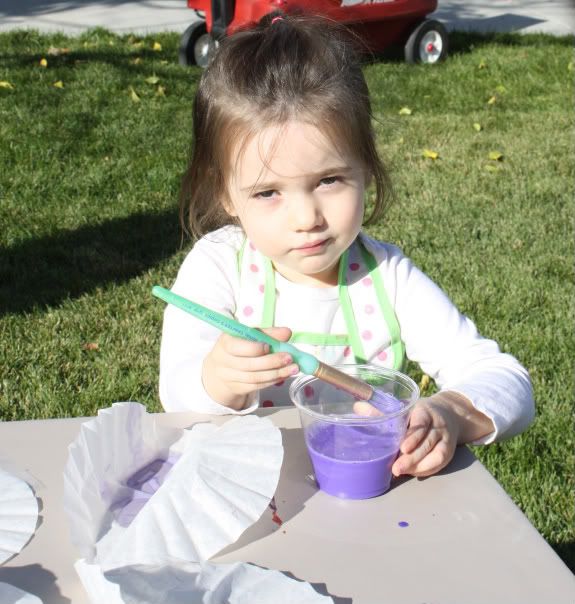 You can rip them up and make a pretty collage out of them or we made them into butterflies with the thousands of pipe cleaners we have in this house!

Then we did string painting, quite simple give them a ball of string and let them paint with it! I wanted to be able to spread the string out on one side of the paper and then fold it over to make a press but it was way to windy outside!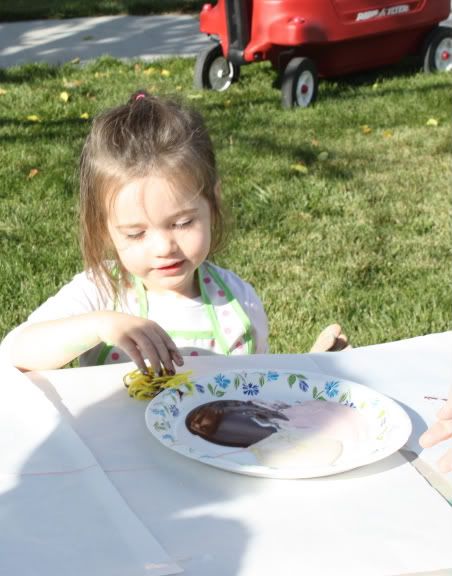 Seriously, Art Group is so much fun
Love the art smocks, you can pick one up at Jessica Leman's Esty Shop.