Thankful Tree
I searched high and low for this rod iron black tree! It was all dressed up for Halloween…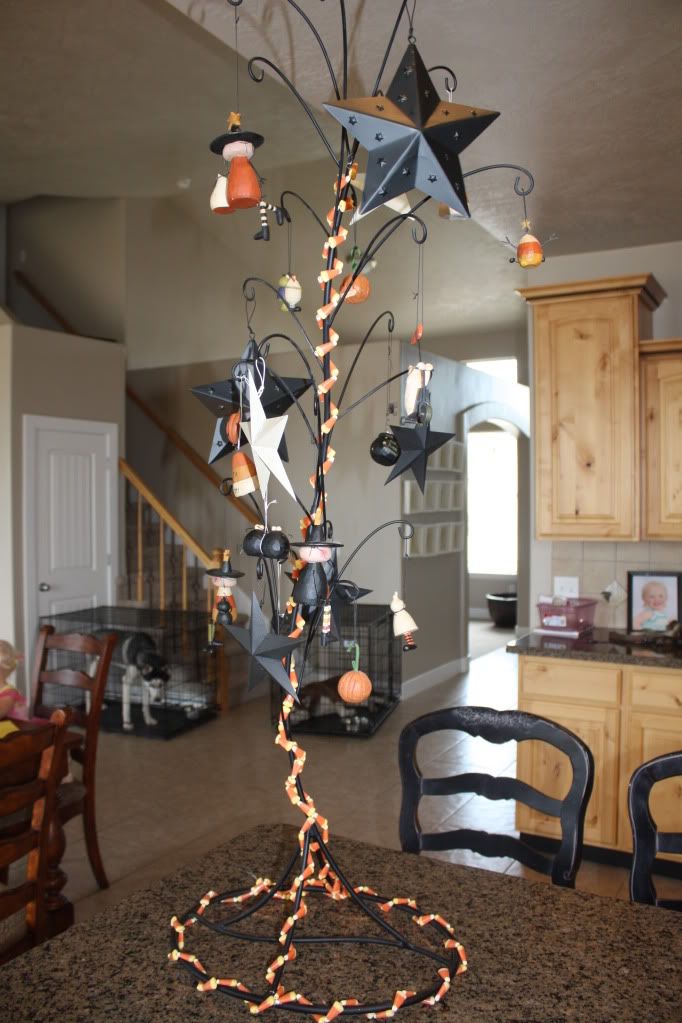 …and now it is up for Thanksgiving.
Supplies:
Construction Paper
Glitter Paint
Scissors
Real Leaf to Trace with
Brown Ribbon
Tape
Garland of Thanksgiving Colored Greenery
Instructions:
1. Wrap the garland around the rod iron tree
2. Trace the leaves on your construction paper and cut out.
3. Paint with glitter paint to give a bit of extra shine.  Let dry.
4. Every morning during breakfast take turns writing what you are thankful for on the back of your leaves.
5. Tape the leaf to the ribbon and tie to the tree.
6. On Thanksgiving read the back of all the leaves.
Did you see what we did last year to remind us to be thankful all month long? I loved doing that too.  Check it out here.
My Mom made a Thankful Tree as well with my girls, see here.
Tags: Crafts, thanksgiving