Sunday: Entertainment Review–Bringing Back the Oldies
No matter what era your childhood was in, each one has their own "classic" Disney movies.
Mine, hands down- The Little Mermaid- My sisters and I would sit in our backyard singing into the air conditioning unit thinking we sounded just like Ariel.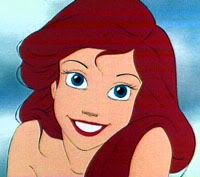 Willy Wonka and The Chocolate Factory, I still remember how bothered my Mom would be when she found us behind the shed, seeing that the hose had been running for hours and that we were swimming in our own chocolate river.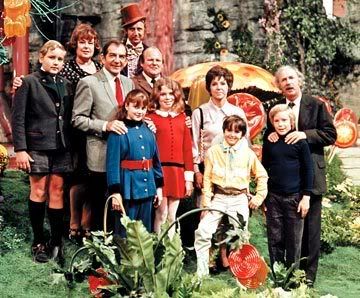 Swiss Family Robinson, what kid DIDN'T you know that wanted to live in a house like that in the jungle!


So many of the classics are already on DVD, check one out from the library or pick one up and see how your children like it! You might be surprised how much they enjoy them, and I do think most of the oldies are way better than the recent remakes
Top 10 Kids Movies of All Time
| | | |
| --- | --- | --- |
| 1. | Star Wars1 (Fox) | $460,998,007 |
| 2. | Shrek 2 (DreamWorks) | 436,471,036 |
| 3. | E.T. The Extra Terrestrial1 (Universal) | 434,949,459 |
| 4. | Star Wars: Episode One—The Phantom Menace (Fox) | 431,088,295 |
| 5. | Finding Nemo (Disney/Pixar) | 339,714,978 |
| 6. | The Lion King1 (Buena Vista) | $328,539,505 |
| 7. | Harry Potter and the Sorcerer's Stone (Warner Bros.) | 317,575,550 |
| 8. | Star Wars: Episode II—Attack of the Clones (Fox) | 310,676,740 |
| 9. | Return of the Jedi1 (Fox) | 309,205,079 |
| 10. | The Empire Strikes Back1 (Fox) | 290,271,960 |
Top 10 Animated Movies
| | | |
| --- | --- | --- |
| 1. | Shrek 2 (DreamWorks) | $436,471,036 |
| 2. | Finding Nemo (Buena Vista) | 339,714,978 |
| 3. | The Lion King* (Buena Vista) | 328,539,505 |
| 4. | Shrek (DreamWorks) | 267,665,011 |
| 5. | The Incredibles (Buena Vista) | 261,437,578 |
| 6. | Monsters, Inc. (Buena Vista) | $255,870,172 |
| 7. | Toy Story 2 (Buena Vista) | 245,852,179 |
| 8. | Cars (Buena Vista) | 244,052,771 |
| 9. | Aladdin (Buena Vista) | 217,350,219 |
| 10. | Ice Age: The Meltdown | 195,330,621 |
Tags: ariel, chocolate factory, entertainment review, little mermaid, sunday, swiss family robinson, willy wonka