Sunday is 9/11
September 11th is Sunday.
We have a whole new generation that doesn't know what 9/11 means.
Teach them about those who serve for our country. Teach them about those wonderful firefighters that serve us here in America.
Tell them of those who lost their lives. Celebrate by being with your family FREE and being blessed to be able to be together. Remember how after that horrible day we were so proud of how everyone came together and we were PROUD TO BE AMERICAN.
I was touched by this story of a man who lost his wife on 9/11 and how he is such an incredible dad. When his 12 year old daughter was asked, "If your Mom was sitting here today what question would you ask her?" She replied with:
"I'd ask her, 'What would she want to do with me today?'
You can read the full story on this sweet family here. 
In remembrance of September 11th I will tell my girls what happened that day, the sadness. Then I will tell them of the hope, courage and patriotism that followed in the days after. I will tell them of all of the volunteers and workers who served all of us in the months and months and years afterward.
And then we'll play. I'll stop doing whatever I am so "busy with" that day and just PLAY.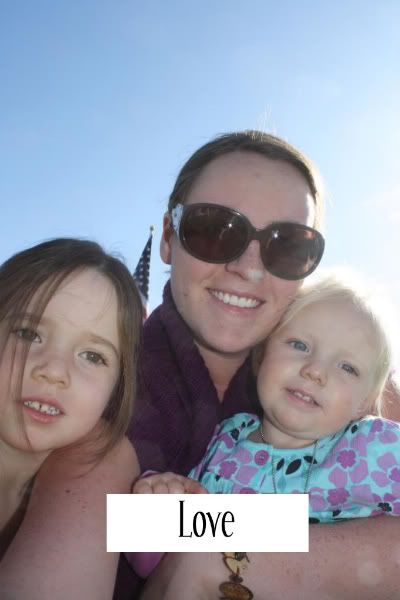 I also always take the girls to the Field of Flags in Sandy. After I found out my grandma passed away two years ago, I came here with the girls and just lay on the grass under the flags. The picture above is from that day.