Sunday: Entertainment Review—Inspiration to throw a Party!
I have been doing posts on movies and TV Shows for my weekly Sunday entertainment reviews but it occurred to me…I could start writing about how to actually ENTERTAIN children!
At my local library they are throwing a princess party where everyone is to come dressed as a princess to do a craft. The other day in the grocery store, I overheard a Mother calling to invite her daughter's friends to a party to celebrate the Hannah Montana movie coming out. I thought I want to start doing that! It is something you can do more that once a year for a birthday party.
My sister in law threw a St. Patrick's Day party a couple months ago for all of her nieces and nephews. When we walked in there were green footprints in their living room from where the the leprechaun had been! They started the party by reading a book about Leprechauns and then played a couple of games, Pin the Pot of Gold on the Rainbow and a Shamrock Treasure Hunt. We ended with frosting some green cookies and eating them all up!

My Mom was the BEST at thinking about original party ideas centered on what we loved at the time. I still remember the My Little Pony party from when I turned six and remember even more clearly they quite annoying Power Ranger party for when my brother turned six.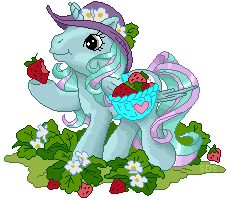 We just moved into a new neighborhood and I am looking for my daughter to make some new friends. But she's two and it just occurred to me, I need to throw a good party and just invite all the neighborhood kids over. I am not sure what I am going to do yet but I will be sure to let you all know!
So look forward to more Sunday Entertainment Reviews to be focused on how to throw some great children parties.


Tags: entertainment reviews, sunday, throwing children's parties