Sunday: Entertainment Idea—-Dancing Like Crazy Ladies
Want to win the Hostess Apron? Click here.
What do you do when you have run out of things to do with the kids? When you need just 20 minutes of something before nap or bed time.
At our house?
Dancing Around Like CRAZY LADIES!!
It is silly, it wears us out and it is my favorite part of the day. The girls feel so special and I get tons of hugs and kisses, this is one of our favorite daily traditions.
Now let me tell you it is hard to catch a good picture when you are dancing around like a CRAZY LADY! So here we go….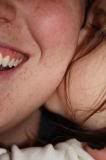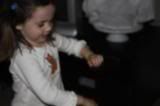 What do you do at your house?