Summer Learning Giveaway—Set of Summer Bridge Workbooks
Random.org chose MARIE to win, this giveaway is now CLOSED

Summer Bridge Workbooks are designed to help children maintain and enhance scholastic skills over the summer break. Summer Bridge workbooks consist of daily activities in reading, writing, mathematic, and language arts with bonus activities in science and geography for grades Pre-K through 8th. Summer learning is fun and easy with exciting activities, full-color flash cards, incentive contract calendars to keep kids motivated and a certificate of completion when they're done.
Each workbook is divided into three sections.  The first two sections review the grade students are leaving to help them retain the skills they have learned.  The third section previews the upcoming year to prepare students for the challenges in the grade ahead.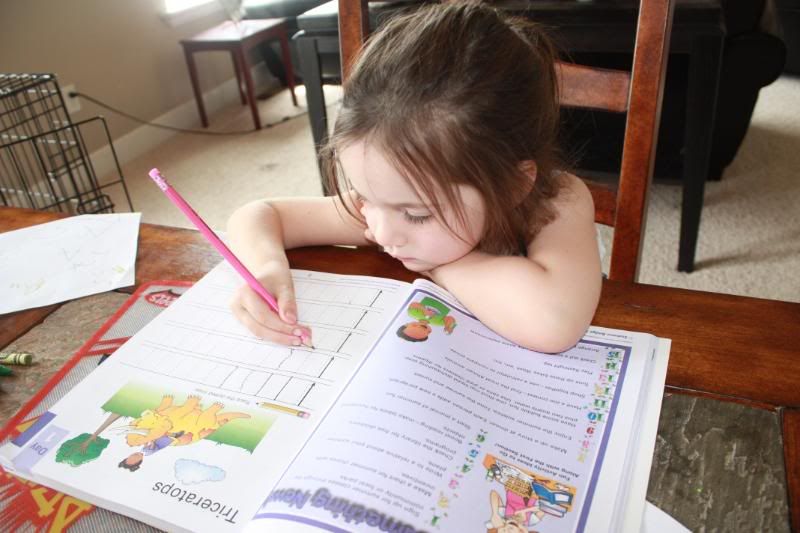 Another thing about the Summer Bridge Workbooks that I love is in the beginning it has a "contract" for the child to sign with their parents. It has each of you actually sign it and put a reward the child will receive when they finish the workbook. This has made such a world of difference and upped the excitement for my daughter to want to do her "Learning Time" each day.
I am just now getting into workbooks with my oldest, however I was a nanny for seven years before having children and have gone through countless workbooks! I honestly, truthfully really love these workbooks far more than any other I have looked through or worked through with a child.
Lucky for you the company is giving you the chance to win a set of their workbooks in any age range/skill level/grade level that you would like! From ages Pre-K up to 8th Grade.

You know you want the chance win this giveaway!! SO PAY ATTENTION, this is what you need to do!
#1 Comment on THIS post for one entry
#2 Facebook about this post for another entry (and comment that you did)
#3 Twitter about this post for another entry (and comment that you did)
#4 BLOG about this post for FIVE extra entries (and comment that you did)
#5 For TEN EXTRA ENTRIES participate in the Do You Know a Mom Who Inspires You Post (and comment that you did)