Wednesday: Mid Week Ramblings—After School Snacks Article
Click herefor the Nie Nie Day Silent Auction Post.  
Click here for the giveaway.   
After School Snacks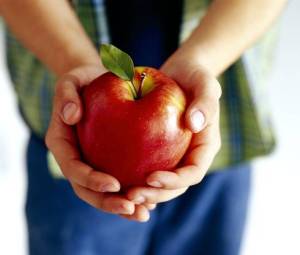 Snacks can and should be a part of every child's balanced diet
An afternoon snack is not just an indulgence: active kids with fast metabolisms and small-capacity tummies need a between-meal pick-me-up on a regular basis. It can be 6 hours or longer between school lunch and dinner, and that's too long for most kids to go without beginning to droop for lack of fuel. Snacks can, and should, be a part of every child's balanced diet. An afternoon snack will give kids more energy after school, and they'll be able to concentrate on homework, and have more energy to play outside rather than merely flop down in front of the television.
Let Them be Choosy 
It's easy to equate snacking with junk food, but it doesn't have to be the case. Even the most angelic child would be hard-put to choose a plate of spinach over a candy bar. Fortunately, there is a happy medium to be reached between the all-out junk food that your children would be inclined to eat if left to their own devices, and the menacing green piles of steamed vegetables that you would love to see them eat. The important thing is to provide kids with choices when it comes to snacking. If all the choices you give them are reasonably nutritious ones, then everybody's happy: your kids get to choose their snacks, and you get to ensure that they're eating healthfully.
Is it possible to make fruits, vegetables, lean protein, low fat dairy products and whole grains appealing to your kids? You've probably got a few tricks up your sleeve already to do just such a thing, but here are some of our favorite tried and true methods for making kids shout, 'hooray for healthy foods!'
Take a Dip 
If the kids turn up their noses at fruits and vegetables, you may be surprised to find that all you need to do is present the same foods in a different way and suddenly they won't be able to get enough produce. Kids love anything they can dip! A baggie full of carrot and celery sticks, cucumber and bell pepper slices, sugar snap peas and cherry tomatoes will disappear like magic if there's a tub of dip to go with them. Make some ranch dressing using low fat ingredients, or make a batch of nutritious hummus, bean dip or salsa. Baked tortilla chips and whole wheat crackers or pita triangles are perfect, nutritious and kid-pleasing accompaniments for dips, too. Sliced fruit takes on a whole new appeal as well when it's accompanied by a sweet, creamy dip. Good fruit dips include flavored yogurt, applesauce, low fat sour cream sweetened with honey or brown sugar, and caramel ice cream topping.
Be Constructive 
Kids love to turn any eating occasion into an interactive experience. You may have a "don't play with your food" rule at mealtimes, but try relaxing the rule at snack time, and you'll become every kid's hero. By letting them construct their own snacks, you'll also keep them occupied for awhile and ensure that they're more likely to sample whatever nutritious foods they're tinkering with. And, by encouraging your child assemble his or her own snacks, you just may be sparking a lifelong interest in cooking!
A selection of melon balls, berries, pineapple chunks, and cubed peaches, pears or apples will be eagerly grabbed at by little hands and piled onto frilled toothpicks to make fruit kabobs.
Mini sandwiches made from crackers or cut-up bread will be a big hit. The kids will have a ball at snack time if you equip them with a few slices of bread, lunchmeat and cheese, and a couple of miniature cookie cutters to make tiny, whimsically shaped sandwiches.
No kid can resist pizza! Pizza doesn't have to be loaded with fat — it can be a perfectly healthy snack. Depending on your kids' ages and appetites, they can use half an English muffin, a whole pita or a tortilla as a pizza crust. Let them smear on a bit of bottled tomato sauce, sprinkle it lightly with low fat mozzarella cheese, and top with chopped vegetables, and a little bit of lean meat if desired. Heat for a few minutes in the toaster oven or microwave, and then cut the pizza into teeny-tiny triangles for extra kid-appeal.
Freeze! 
We usually equate frozen snacks with special treats, like ice cream and snow cones. Take advantage of that association and freeze some healthy treats for the kids to snack on. Try fruit, for starters! Frozen grapes are cool like popsicles and sweet like candy, but they've got plenty of vitamins and fiber too. The kids will really go bananas for frozen bananas when you roll them in chocolate syrup and chopped nuts. Don't forget to peel them before freezing! Other favorites include peach and nectarine slices, and berries of all kinds. If you're at home to help operate the blender, you can turn any combination of frozen fruit, milk, yogurt, juice and ice into highly nutritious but indulgently delicious "milkshake".
Substitute! 
Even foods that are traditionally considered dessert items can become part of a healthy and well-balanced diet. Cookies and muffins made with applesauce in place of some of the fat, and with some additions like oats, dried fruit, nuts and whole wheat flour will be a snack you'll be glad to give them. Ice cream is a special treat but you can achieve the same cool, creamy deliciousness with low fat frozen yogurt, or pudding made with nonfat milk and frozen into pops. Empty calories abound in those packaged snack cakes that the kids beg you to buy, but you can find other ways to indulge a sweet tooth without doing too much nutritional damage: Any kid's eyes will light up when presented with a big, fluffy slice of angel food cake. Top it with fresh fruit to add some vitamins and fiber, or cut it into cubes for dipping in fruit-flavored yogurt for an extra dose of calcium.
Establish a Snacking Zone 
It's a good idea to have a few things prepared in advance, whether you do it, the kids do it, or you all do it together. When hungry kids burst through the front door after school, they're going to want to grab whatever is easy and available; if it's easier to gobble down a few handfuls of chips than to take the time to peel and cut up fruit, that's probably what they're going to do. Designate one shelf of the refrigerator and/or pantry as the "snack shelf," with the understanding that anything that's on that shelf is okay to eat without having to ask permission first. Then, stock the shelf with several choices so the children won't complain about the snacks being "boring" and you won't need to worry about them overloading on junk. Make sure to include variety on the snack shelf — at least one thing from each food group.
Older kids may have extracurricular activities that keep them at school throughout the afternoon. Let them help you plan some carry-along snacks to sustain them through their sports matches and club meetings. Taking along homemade munchies will help them avoid the sugar and fat-laden temptation of the vending machine and the convenience store. Fruit, vegetable sticks, crackers, cheese, granola bars, healthy cookies and muffins, and peanut butter sandwiches are all high-energy foods that will hold up well in a locker until your hungry kid is ready for a homemade pick-me-up.
This article written by Jennifer Anderson from allrecipes.com