Saturday: Shopping—Online Shopping at verymeri
I made an impulse online purchase today, darn face-book and their interesting advertisements. It is this company called www.verymeri.com t-shirts (and tanks) designed by kids for kids.
I thought they were just adorable, they had a dog one, and I was doomed.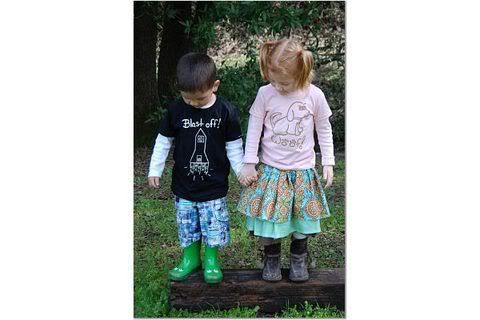 I loved the website and the blog even more (http://verymeri.blogspot.com) In the blog they interview the kids who designed some of the t-shirts you can buy. How fun would that be for an older child to get to pick out a T-shirt and read about the kid who designed it. I noticed also they had a fundraiser program, which I would LOVE in my community. I do not want to buy anymore cookie dough or wrapping paper, I would much rather buy some t-shirts for my kids.
I received the tank before the 14 days they stated it would take. It is adorable, nice quality, and even came with a matching temporary tattoo. I had not noticed before but on the tap it states, "A portion of sales goes to Free Arts for Abused Children, a non-sales profit organization that provides art programs to at-risk children and their families." That is another bonus!
Here was the packaging….
And the product…
By the way I love how their tags are designed….
Tags: blog, Children's Products, dog, fundraiser, kid clothing, online shopping, review, Saturday:Shopping, shopping, t-shirts, tanks, verymeri