Running to the Warmth in St. George
In my last post for my Surprise Contest I asked what you do to beat the cold weather.
Well the thought of the cold weather coming scared us, so we cheated and went further down south where it was 20 degrees warmer!
We cheated and went swimming, hiked in our summer clothes and played outside all day long in St. George.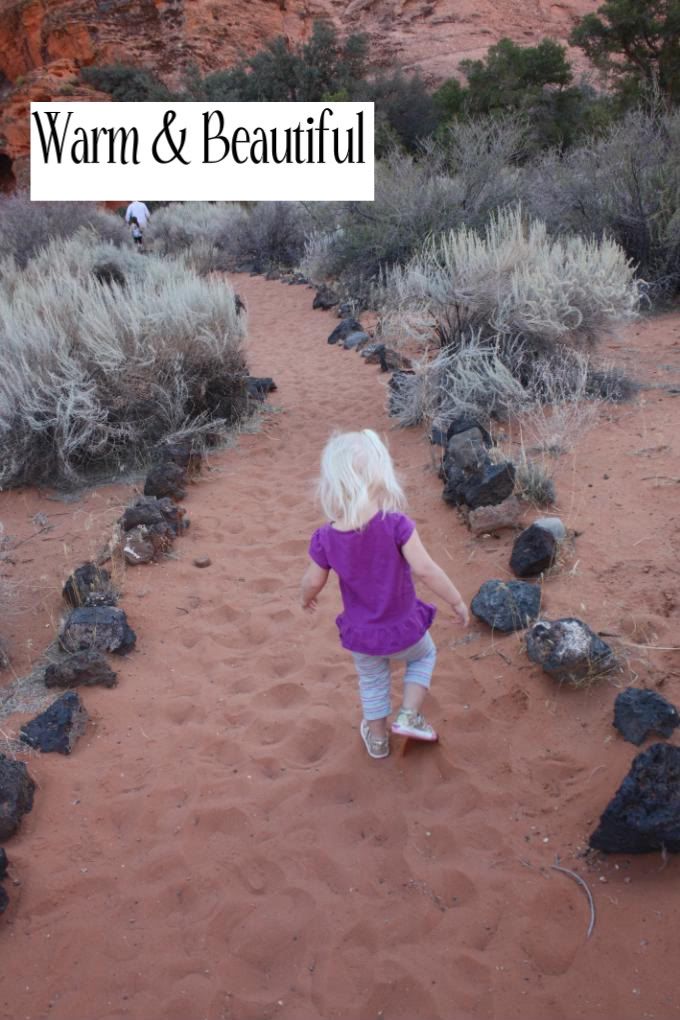 Does your family have a place you run off to in order to make the warm days stay around a bit longer?