Party Wreath
As this post goes live tonight we are deep in the woods using this party wreath for the first time. Tomorrow I will post pictures and more about the party. The girls and I have become obsessed with parties lately, have you noticed? We are even starting to plan a huge Fancy Nancy tea party…but that's for another day.
I love making and using birthday or party decorations that are not trashed at the end of the party. When I make something for a party it is saved and used on every occasion possible. It is wonderfully eco-friendly and also makes birthdays that much more special.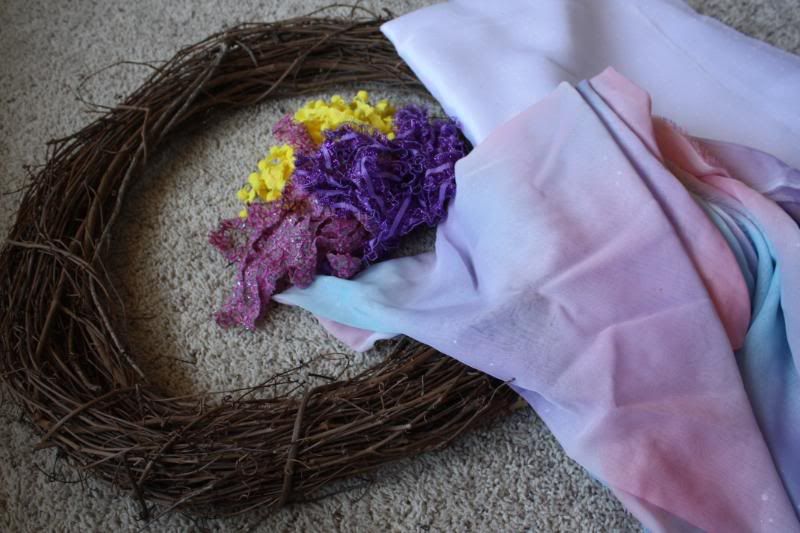 Party Wreath
Supplies
4 pieces of fabric about 2 1/2 yards long and 1 yard wide or two pairs of old, sheer sheets
Needle and thread
Wood wreath (an old Christmas wreath would work fantastically)
Dried flowers, fake flowers, paper flowers or even handmade flowers made out of newspapers
Leaf garland
4 pieces of ribbon about 3 yards long in varying colors
Directions:
1. Arrange your fabric around the wreath to see how you would like it to lay
..
.
2. Sew the fabric onto the wreath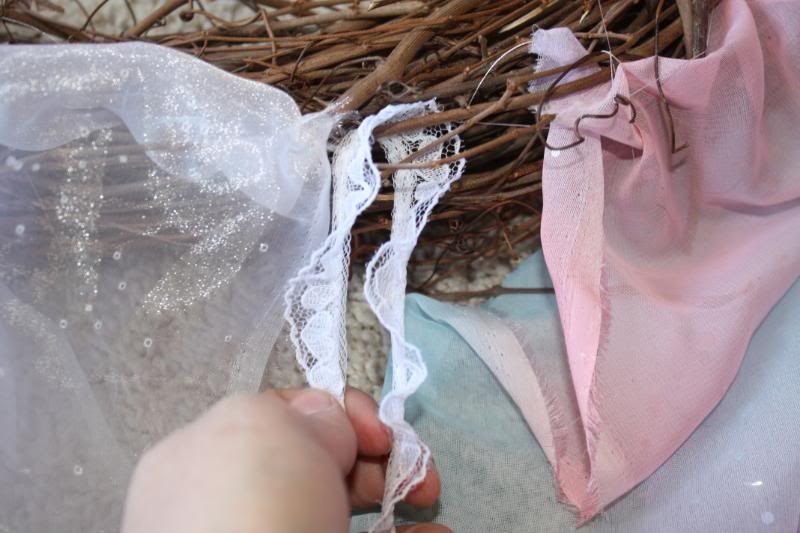 3. In between each piece of fabric add the ribbon by tying it to the wreath. Cut the ribbon to your desired length.  I chose for it to be the same length of the fabric.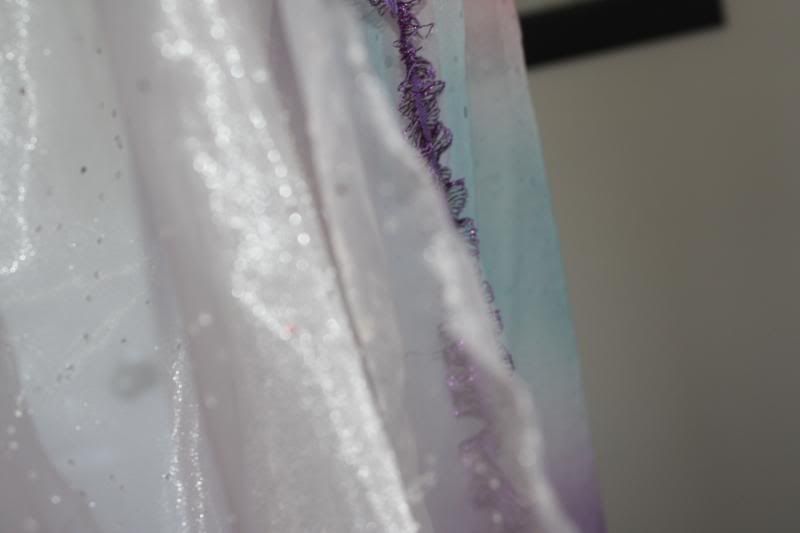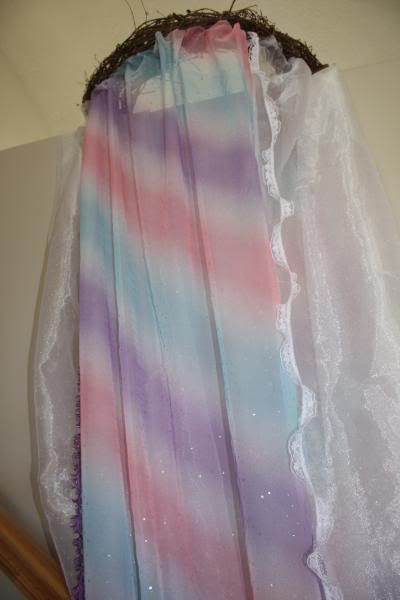 4. Now it is time to decorate the TOP of the wreath! Cut the leaf garland and weave into the wood. (I tried to not use adhesive in this project.)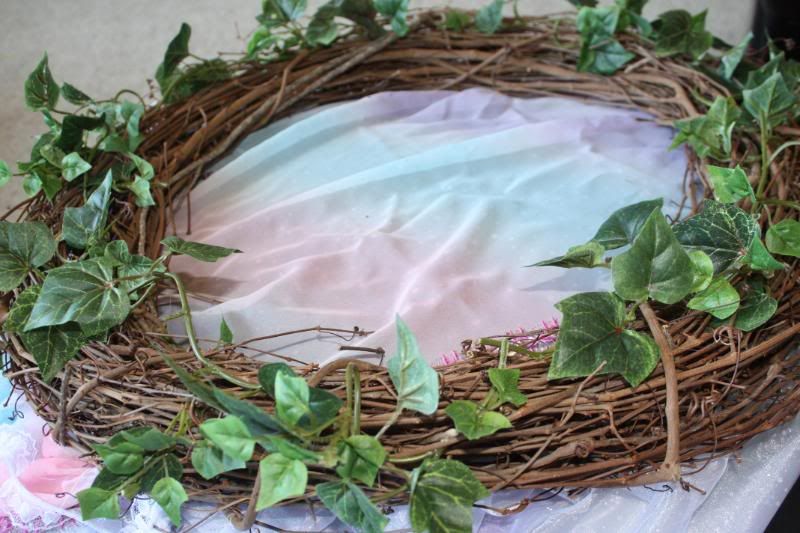 ..
.
5. Attach the floral items to the top of your wreath. I went with a paper flower that I could just weave/twist tie onto the wood threads in the wreath. This worked out perfectly.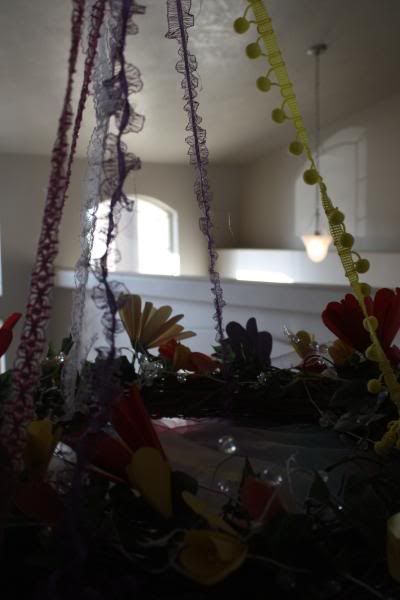 6. Attach pieces of your leftover ribbon to the top so you can hang it from a chandelier, wall, tree, etc.
And tomorrow you can see how we used this! Stay tuned!