Necklaces from the Party in the Woods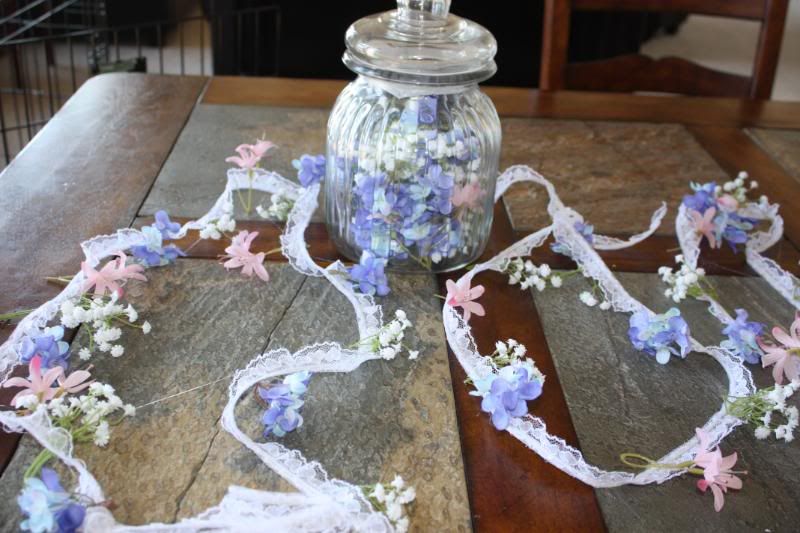 I feel silly putting this up but some of you emailed me asking how to make the flower necklaces from our Picnic in the Woods (see two posts down). They are really quite simple!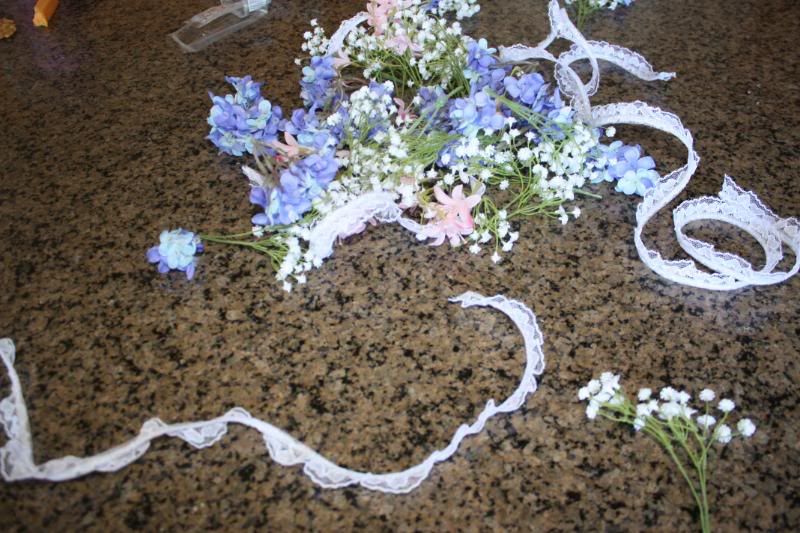 Cut your lace to the desired length and clip some fake flowers to the desired length.
Hot glue on.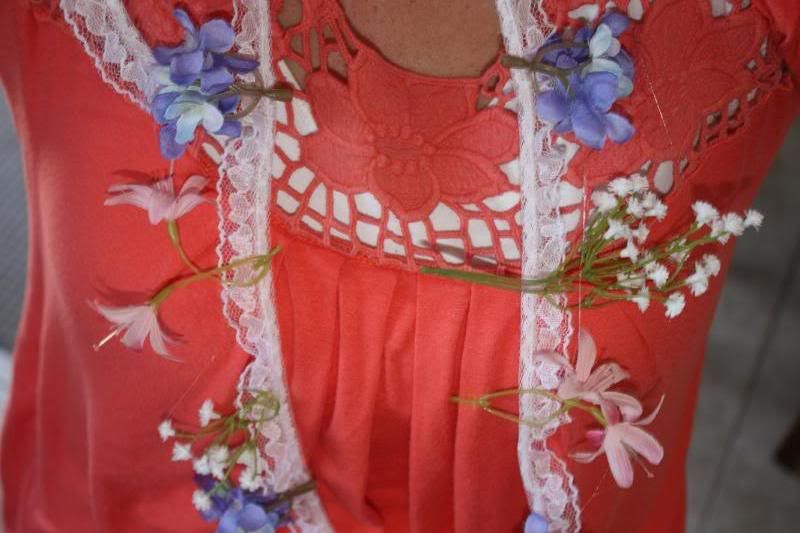 Tie and wear.
The nice thing is you can use them over and over and they don't go to silly waste like other celebration decor!