Nature Days
While reading Last Child into the Woods by Richard Louv I decided to start "Nature Days" and invite others to come along. Some of my fondest memories growing up were unstructured "play times" in Nature.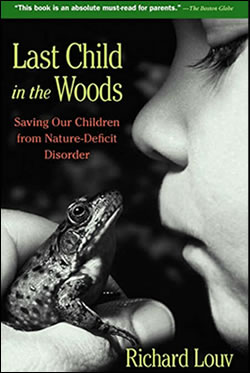 Exert from the book, "We have such a brief opportunity to pass on to our children our love for this Earth, and to tell our stories. These are the moments when the world is made whole. In my children's memories, the adventures we've had together in nature will always exist. These will be their turtle tales."
Utah's Natural Kids will be having our SIXTH Nature Day.
Nature Days are quite simple and low key. We just meet together to explore nature, no set activities, just to meet together to let the kids play and explore together in nature. So don't be expecting to show up and be told what to do
Or that this is anything "planned" this is very low key. But I am sure will be a wonderful experience for the children to participate in every month.
Monday, May 4th at 10am
We will be meeting at The International Peace Gardens is located at Jordan Park, 1000 South 900 West, Salt Lake City, Utah.
It will be a great opportunity to let your children enjoy nature along with other children. No playground, no toys, no itinerary.
Please send me an email at inevergrewup@yahoo.com or you can use the contact form to send me a note if you interested in coming and would like directions.