Monday: Weekly Family Activity—Harvesting
The Kids Yoga Giveaway is a few posts down.
My first experience I can remember of Harvesting was getting permission from the librarian to climb the huge apple tree in front of the library to collect apples to make pies, applesauce and juice.
Fall is the perfect time to do this with all of the city Fall Harvest and Festivals, Farms and Barnyards opening their doors to customers, Farmer's Markets, etc. It is always important to take the time to teach and explain to your children the source of their food.
Grape Harvesting in Our Backyard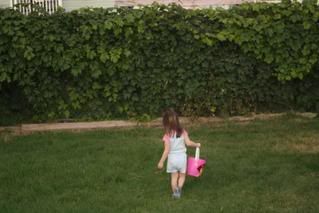 Apple, Peach, Pear, Plum, Cantaloupe, Eggplant Harvesting at Our Neighborhood Farm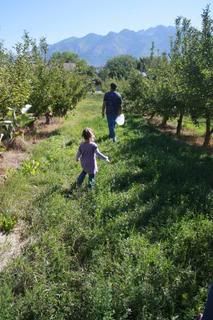 Here are some great resources:
Kids Farm is a website following the Harvesting on a farm in Colorado. You kids can click on different produce to see where it comes from!
 Local Harvest is a great place to point you in the right direction.
Farnsworth Farms is the last place we went, it is in Sandy Utah, the following is a quick slide show of how much fun we had there. Contact me if you would like the address!
Tags: harvesting, monday, weekly family activity