Letter of the Day: Letter N
I try to incorporate reading, music, art, gratitude, exercise, nature, touch, and a family activity into teaching the assigned letter. We actually spend two days on one letter, so we have enough time for all the fun activities and all the regular things that goes on in our day to day life. Then after a couple letters we have a day where we play a treasure hunt all with clues reviews the letters we have done.
Letter N
Reading: We Start off with each letter by reading the letter book from the series, "My Sound Box" along with our favorite NUMBER books and NIGHTTIME BOOKS. For a link to my favorite nighttime-books click here.
Here are a couple of my favorite number books:


Music: We love our Frontline Phonics Magnetic Fridge Set because it plays the whole alphabet and a song teaching each sound of each letter.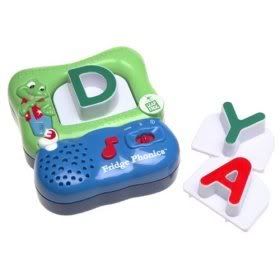 While we work on our art projects we listen to the corresponding track on The Sesame Street Alphabet CD.
Art:We made our art  college out of nickels, napkins, pictures of different noses.
Gratitude:For our Gratitude Alphabet Abby drew a picture of nighttime and her favorite things to do at nighttime.
Exercise: Ninja Kicks, check out this website (for adults only, it is HILARIOUS)
Nature:  We went on a nature scavenger walk by Jordan State Park.
Touch: We traced the letter N through a container of rice with our finger.
Family Activity: We did our celebration part of Letter of the Day together, everyone helped in the scavenger hunt reviewing the sounds, shapes, and just recognizing the letters we have worked on so far.