Letter of the Day: Letter C
I try to incorporate reading, music, art, gratitude, exercise, nature, touch, and a family activity into teaching the assigned letter.  We actually spend two days on one letter, so we have enough time for all the fun activities and all the regular things that goes on in our day to day life. Then after a couple letters we have a day where we play a treasure hunt all with clues reviews the letters we have done.
Letter C 
Reading: We Start off with each letter by reading the letter book from the series, "My Sound Box" I haven't been able to find where you can purchase them online but they had all of them at our library.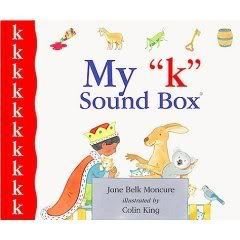 We also read special bedtime books that go along with the letter, for C we did (I bet you can guess!) The Very Hungry Caterpillar by Eric Carle 

Music: We love our Frontline Phonics Magnetic Fridge Set because it plays the whole alphabet and a song teaching each sound of each letter.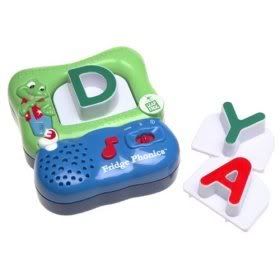 While we work on our art projects we listen to the corresponding track on The Sesame Street Alphabet CD. This time…."C is for Cookie!"
Art: For the letter C we made the actual letter out of pipe cleaners and cut out from magazines or glued on trinkets of: crocodile, chicken nuggets, Clifford, cotton candy, different fonts of the letter C, cat, cap, car and caterpillar.
Gratitude: For our Gratitude Alphabet we are working on Abby colored a picture of what she is thankful for that begins with the letter C, her sister Cameron!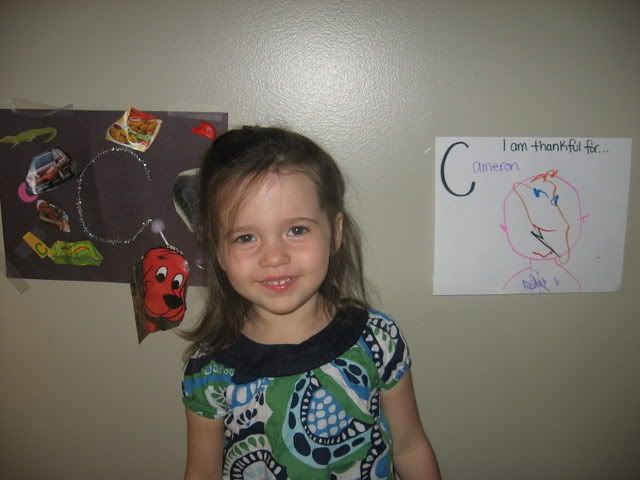 Exercise: We played a simple game of catch, as we threw the ball back and forth we said things that start with the letter C. We also "caught" a picture of a butterfly with our camera.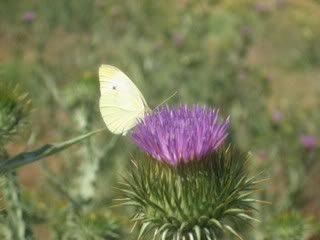 Nature: We went on a walk and found things that started with the letter C and also listened for sounds that began with the letter C. Here is what we found: lots of cars, clouds, sound of a cricket, cow, children, cop car and a piture of a coyote on a truck.
Touch: To learn the shape of the letter we traced it in our sandbox, in some dried beans, and while we finger painted.
Family Activity:Abby and her Dad made some Cookies! After-all how could you make anything else after the song was by Cookie Monster? We made the yummiest recipe for Snickerdoodles that I have found:
Ingredients
2 & 3/4 cups all-purpose flour
2 teaspoons baking powder
1/2 teaspoon coarse salt
1 cup (2 sticks) unsalted butter, softened
1 & 1/2 cups plus 2 tablespoons sugar
2 large eggs
2 teaspoons ground cinnamonDirectionsPreheat oven to 350 degrees. In a large bowl, sift together the flour, salt and baking powder and set aside. Add butter and 1 & 1/2 cups sugar to bowl of a stand mixer. Mix at medium speed for about 3 minutes, until light and fluffy. Add in the eggs. Reduce speed to low and add the flour mixture.Stir together the last 2 tablespoons sugar and cinnamon in a small bowl. Shape dough into 20 balls Then, roll the balls in the cinnamon-sugar mixture. Place on cookie sheets lined with parchment paper about 3 inches apart as cookies will spread .
Tags: letter c, Letter of the Day, teaching children alphabet