Happy Valentines Day!
This weekend is Valentine's Day, I can't wait to give the girls their new necklaces from isewcute Etsy shop packaged in these fun Valentine "to-go" boxes.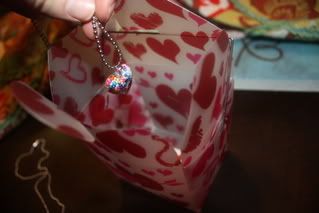 It is also my 6th Anniversary,
you Ty Ty.
Happy Valentines Day to you!
P.S. Be sure to check out this fantastic site, I was the "Friday Featured Blog" such a wonderful blog.