Giveaway #8 Something Pretty for Mommy
THIS GIVEAWAY IS NOW CLOSED!!
I discovered Layers Clothing at the Women's Expo last week and fell in love. I purchased this sweater that I absolutley love.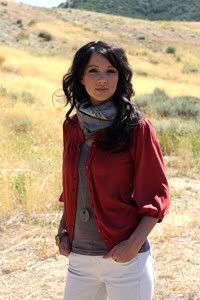 Layer's Clothing will be awarding the winner of this giveaway their choice of product from their site. Here are a few pieces from their new collection:

I usually don't do giveaways that don't include something for the kids. So, what special outing will you take your child (or niece, cousin, kids you nanny, etc.) on dressed in our new Layer's Clothing? You will look fantastic you have to go out somewhere!
Here are the rules to enter:
-Comment on this post
-Comment ONCE
-Answer the question above
-Visit Layer's Clothing and let me know which product you would love to win.
If you would like to be entered 5 additional times in to the giveaway, post about this on your site.
You can be entered 1 additional time for each friend you send to comment on this post (they must refer to you).
Good luck!