Giveaway #27—Valentines Sugar Cookies from Dippidee Bakery in Utah
The Winner of this giveaway is Sharon who said, "Dippidee is wonderful! I tried there cupcakes and fell in love. They were fresh and rich in flavor. Their cakes and cookies are so creative and fun to look at, I'm sure they taste as good as they look!"
Dippidee is a place of sweet surprises. They offer the best in homemade desserts. Their recipes have been passed down from generation to generation. Each dessert is made with only the finest ingredients and of course a bit of Dippidee love. Dippidee specializes in made to order sugar cookies, cupcakes, specialty cakes and wedding cakes. Come into the store anytime to enjoy their regular items such as the Ultimate Chocolate Chip Cookie, Chocolate Cream Cake, and Creamy Rice Pudding just to name a few.

How do I know that Dippidde in the best bakery in all of Utah? Sadly enough…I have been to way to many bakeries around Utah and Dippidde is our favorite and our best!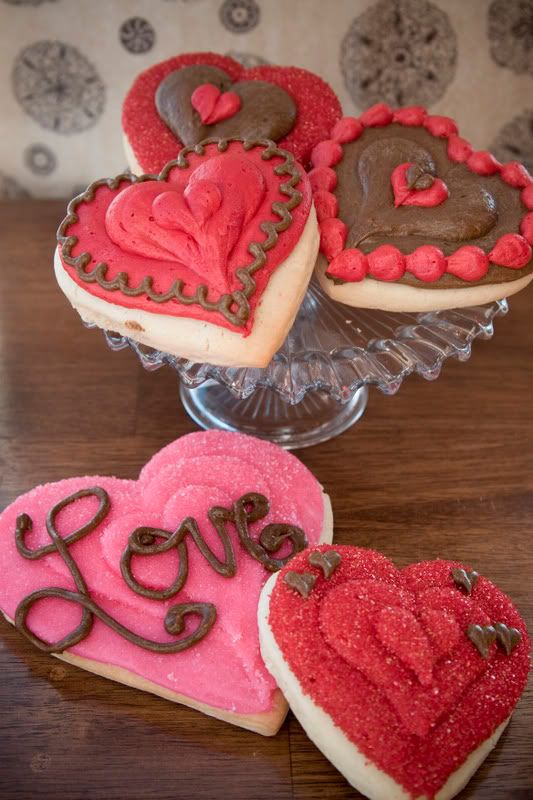 Dippidde's wants to make your Valentine's Day fantastic by giving you the chance to win a dozen of their beautiful Valentine's Sugar Cookies. You will need to pick them up at their bakery 476 North 900 West, Ste D in American Fork Utah.
For the chance to win this giveaway YOU MUST:
~Comment on this post once
~Be able to pick up the cookies in American Fork Utah at their Bakery (or enter for someone who can)
~In your comment write about what you love from Dippidee's Bakery
This Giveaway will end Thursday February 12th at 7pm so the winner will be able to pick up their cookies in time for Valentine's Day!
Tags: bakery, giveaway, utah giveaway, valentines day giveaway