Friday: Play!—Thumbprint Art
Boy do kids love any art project that involves getting their hands messy!
You can dress up or arrange your thumb/finger-prints to make a family portrait, clouds, flowers, butterflies or animals. This is such a fun and simple project to do, all it requires is an ink pad and some markers.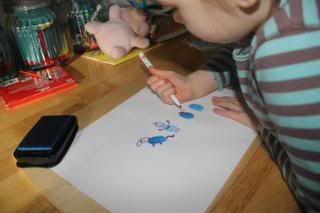 Tags: art project, friday, play!