Friday: Play!—Snow, Snow, Snow
Find the Ice Cube!
The day before we played in the snow I made some colored ice cubes by adding different colored food drops to the water and set them outside to freeze.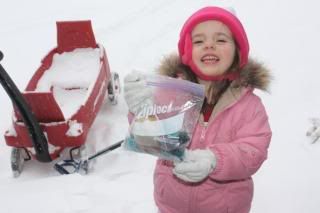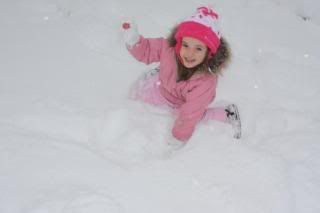 We used them to play hide and seek with the different colors! This would be a fun way to help your very little ones learn their colors.
Spray Painting the Snow
I did this with the children I nannied and I tell you I was the coolest nanny in the neighborhood! (I really was the best, people would try to recruit me at the playgrounds to switch to their families
)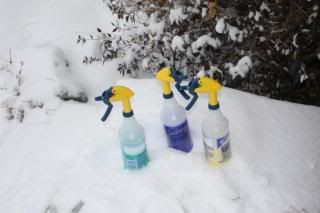 You fill up some sturdy water bottles (I actually have some that cleaning companies use because they are very durable and don't clog easily) with water and food coloring or tempura paint. (The tempura paint shows up a little better)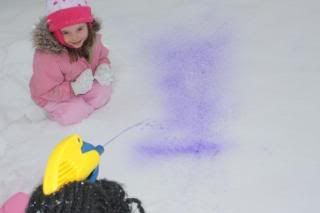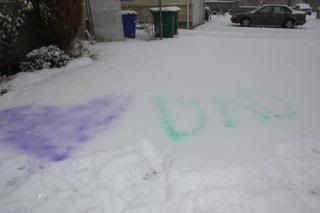 Spray away! Can you make out what we wrote? I love Dad! Sorry Tyler it didn't last long enough for you to see it!