Friday: Play!—Paper Mache Pumpkins
Another great Halloween craft from….

If you want detailed instructions you are just going to have to pick up the book! Or try and figure it out from the pictures
This was super messy, super fun and SUPER SPOOKY Halloween craft! I hope to keep this nice to use every year, which probably means I won't be brave enough to hang these above our front door. That's what the 15 dollar Target pumpkin lights are for
Paper Mached some leftover balloons from birthdays and hung them to dry.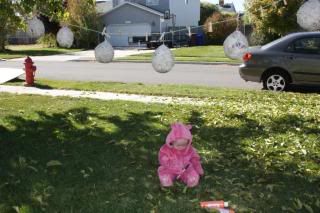 Painted them orange and put a whole in the top.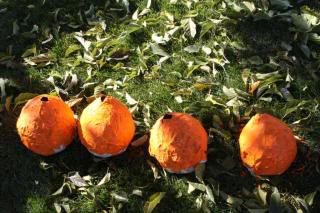 Used black streamer to make the face and covered it in Mod Podge Sparkly Glue.

Inserted pipe cleaners.

Put a light in the top of each and wound the pipe cleaners into place for it to hang.

Pretend that there is no white gunk and it is just shiny and sparkly! —We couldn't wait till they were dry to hang them—