Friday: Play!—First Flash Cards
The first set of flashcards that got both of my kids interested in learning, memorizing, identifying was the Baby Einstein: Animal Discovery Cards .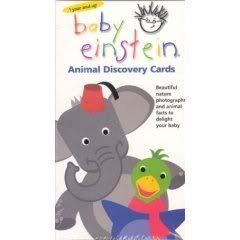 They are pretty durable, they have been through 2 kids as infants and 1 child as a toddler so I would say that is pretty good! And for the other thing I always look for, can they grow with the child? YES! There are great questions and fun facts listed on the back of each card that can be used for all different ages.

In my house we start with a few cards at a time, adding more cards every time we play. I usually have them find the cow or pig and then make the noise. Soon they start to say the name of the animal and then I can just make the noise of the animal, have them find the card and name the animal.

 With my two year old I list off one of the facts on the back of the card and have her find the right animal. We love these cards tons at my house, it is a great buy for any family!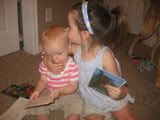 Tags: first flash cards for babies, friday, play!