Favorite Links
Sites I own or am a part of:
Sassy Scoops is a great site that supports local businesses in Utah. You can always find fun places for eating out or grabbing a treat, fun places to take the kids to, or a fun place for a night out with the girls.

Watch four women each week make their way through sharing and developing their different opinions on important subjects.
Learn to make money with your blog through Me.

My other site that I am horrible at updating.  It's about sharing how to move towards more natural living with your family.
Lastly, my social media marketing company.  I have clients all around the state and country.
http://www.abbyraebrown.com
http://www.cameronannebrown.com
My girl's blogs.  'Cause that's how we roll.
My Family's Blogs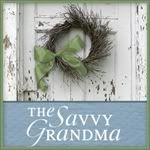 Mi Madre's blog.  How could I not love a blog that features my two cute little girls?
Mi Padre's blog.  How YOU can Journey to YOUR Potential.  Great tips.
My husband's National Dog Training Website so you guys can email HIM for dog training questions (I say this lovingly, of course)
My husband's Utah dog training site so you can HIRE him and make us mula.
http://sarahsconnection.blogspot.com/
The blog of Sarah and Lucas, my little sister and her husband. Do you remember what life was like back in the day with no kids? This helps me remember
http://www.thrilledbythethought.com
My sister Rebecca's blog.  She is one of my favorite writers. I love her.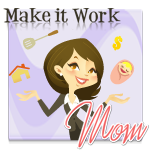 Camille's blog showing off how she balances working-mom life and taking care of my two beautiful nieces.

The site my mother-in-law and two sisters-in-laws have together.  We share our opinions on some really great subjects.  Lots of the times, we have totally different opinions!
Blogs I'm sure to make time to read
I debated on whether or not to just be nice and list every blog that I used to list, or that I sometimes look at, or even to list the bloggers in person I know I love. But I just have to be honest and list the blogs that I actually make the time to read! (Note: I may be forgetting some. Please forgive me!)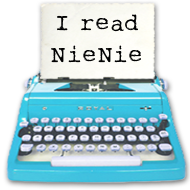 Nie, every morning. She inspires me.  She has changed my life.  She rejuvenates me as a mother and I pray for her every single day.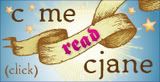 CJane because she is a wonderful writer and either makes me cry, chuckle or learn something new.
My friend Evonne.  Boy, do I love her! She is so genuine and real on her blog, and I love when she opens up in her posts
My friend Emily.  She is one of my biggest cheerleaders and she is also one of my favorite writers out there. Very real, authentic and clever.
My friend Quinn.  I love this blog.  She features such amazing women and highlights how creativity blesses their lives. She is a wonderfully creative woman herself- an amazing blog designer and food photographer!
Jenny- I adore her as well. When I grow up and have five children, can I be as awesome as her?
http://www.jetsetcarina.blogspot.com
I also want to grow up to be as witty, well written and full of pure awesomeness as Carina. I keep on telling her that she should write a manual on just how to BE. How to dress, cook, decorate…everything.
Kalli- I want to ask her to be my new bestest friend after starting to read her blog.  Do you think she'll say OK?
Marie posts such do-able, clever and fun activites to do with your kids. I honestly have made so many of the recipes and crafts she has posted.  I love her blog and she has helped me so much in the blog world.
I just love the style of Kami's blog and I love her!
I love Allison's online persona and voice to her blog.  Plus, she puts up with my "Where Can I Find this Shirt/Shoes/Top emails"
Steph has been one of my favorite bloggers since day one, beautiful writer!
http://www.kimsueellen.blogspot.com
Kim's sweet personality and raw emotion just bleed through her posts. I love how honest and beautiful she is inside and out.
Stephanie- I wish I could meet her in real life! Her blog is so helpful to me.  It's such a great resource on "Mommyhood."   She is a wonderful blogger.
Lindsey is a strong, beautiful and fierce woman and her strength gives me strength to adopt one day!
Soule Mama has been one of my favorite blogs since I joined the blogging world. Everytime I read it I want to run away to Maine and live that life.
Stephmodo has a wonderful blog; so beautiful and classy.
Amy from Progressive Pioneer is another blogger that made me thrilled when she entered the blogging scene. She is amazing with her natural parenting and living.
I used to live by Brittany in Massachusettes and she is amazing.  She is another woman I want to be like when I grow up.
This blog is dangerous for me to read.  I spend way too much money when I read it.  She features the coolest kid's products and lines.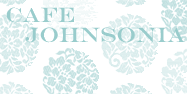 I was sad but happy for her when she stopped posting on her cooking blog. But I am glad she left it up so I can continue to use her wonderful recipes!
Really, do I need to explain this one? Beautifully Talented Woman. I use her recipes every single week.