Father's Day Present

…
For Father's Day you could easily make Dad the Mothers' Day gift I posted about last month or…have fun with paint like we did! I love days like this where we spend the whole morning together, listening to our favorite music and sitting around the table together painting. Best. Day. Ever…Well, so far this week!
…

My aunt did this project; don't hers look perfect? She's placed them in her beautiful garden. Here is our knock-off version:
Supplies:
Arcylic Paints
Sharpies
Large rocks
Pencil
Paintbrushes
Varathane "Spar Urethane–Outdoor" by Rust-Oleum (a clear, water-base ssemi-gloss coating intended to protect outdoor furniture but it can be used on different types of surfaces)
Cute hands or paws to trace
Directions:
…


…
Clean the rocks you want to personalize and let dry.
…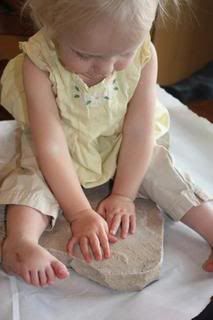 …
Trace or draw the names, paws, hands, images you want on the rock lightly with a pencil.
…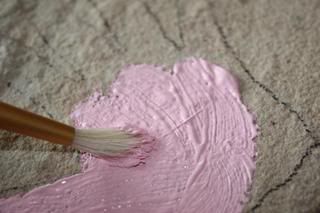 …
Paint them in with the acrylic paints.
…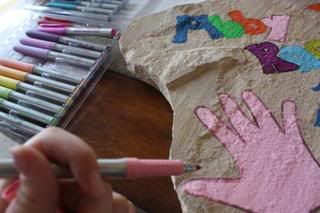 …
When dry, give the images more sharpness by outlining them with the sharpies.
…


…
Take the rocks outside and spray with the "Spar Urethane–Outdoor" to make them all shiny and ready for outside.
…


…


…
Then surprise your dad on Father's Day!
Tags: craft, fathers day