~Farmers Markets Make Us Happy~
Have you noticed that everyone is happy at Farmers Markets? People are excited to be there and the atmosphere is wonderful! This is the ONLY time my husband is excited to go on shopping trips with us. Seriously, who could go to a Farmers Market grumpy? You don't have to go to pick up things for dinner; you can go hoping to score a treasure.
…

For instance, have you ever had a fresh pickle? I hadn't until we were in St. George and tried one of these….amazing! Who knew fresh pickles tasted so different? Sweet and FRESH! Deliciously crunchy and full of flavor. See how excited I get just talking about it?! 😉
We go every single weekend to a Farmers Market…what are we going to do in a few weeks when we have to decide between Salt Lake and Provo? Last week at the Provo Farmers Market we bought one of these:
The lady got me when she said lots of the wood they used came from back east where I used to live and miss so very much.
I finally had one of the Shortbread Chocolate Chip Cookies from Flour Girls & Dough Boys that everyone raves about. It was delish, although their gingerbread and regular chocolate chip were just as yummy. There is no way I could go out on a limb and declare a winning cookie–I will just take them all, please! Then we finished everything off with….get this…a Pineapple, Orange, Strawberry & Carrot juice. Someone must tell me how to make it so we can enjoy it every day.
…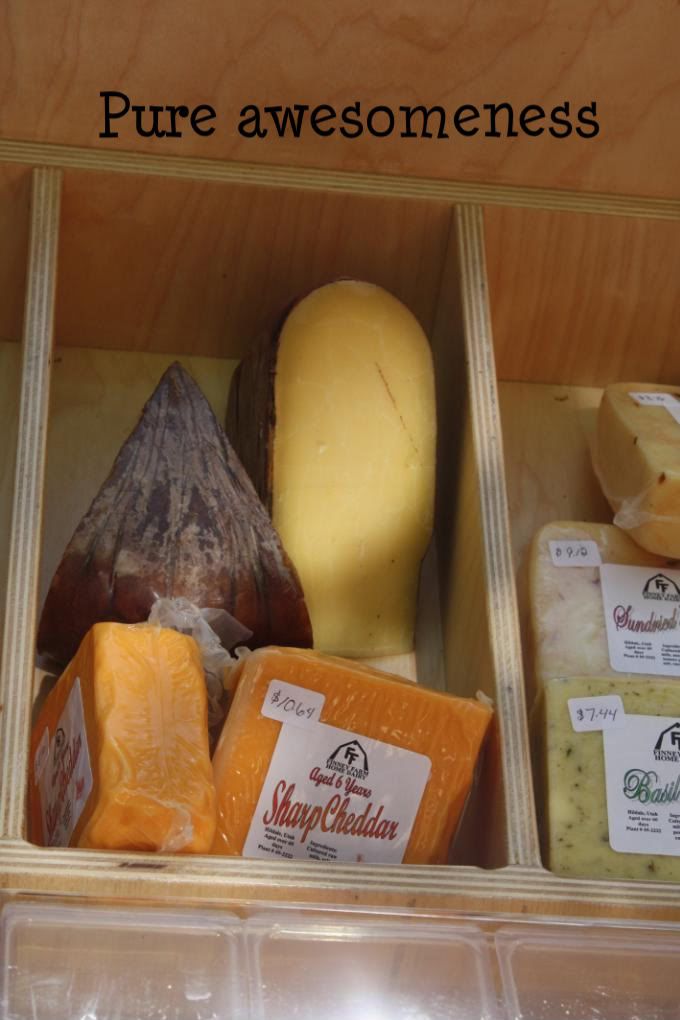 My husband and Abby run off as soon as we arrive to find fresh cheese from a local dairy farmer. Cameron and I run off to find fresh berries we carry around and snack on the rest of the trip. We always try to find some handmade soaps for our mothers and stock up on fresh organic produce for the rest of the week's worth of dinners. I love talking to the owners of each booth and hearing their stories. It makes me feel good to know more about from where my family's food is coming.
Can you tell Farmers Markets make us happy? I would love to hear about your local markets and what you love!
Tags: farmers markets