Fancy Nancy Tea Party
Every year around this time we have an annual "Baby Party" to celebrate three babies who were born all at the same time! This year it was a Fancy Nancy Pink Tea Party. Yes, you heard right.
Earlier in the week we finally found our dream Tea Set, which I know we will use for years to come.  Isn't it just perfect?
We spent the day prepping.  We have a party planner in the house and it isn't me- it's Abby. "Butterfly placemats with jewels! Name tags! A Bingo game! A chocolate dipping thingy!" She ordered and we obeyed.
I loved the idea of making our own custom bingo game with images from google. It made for the perfect Fancy Nancy Bingo Game.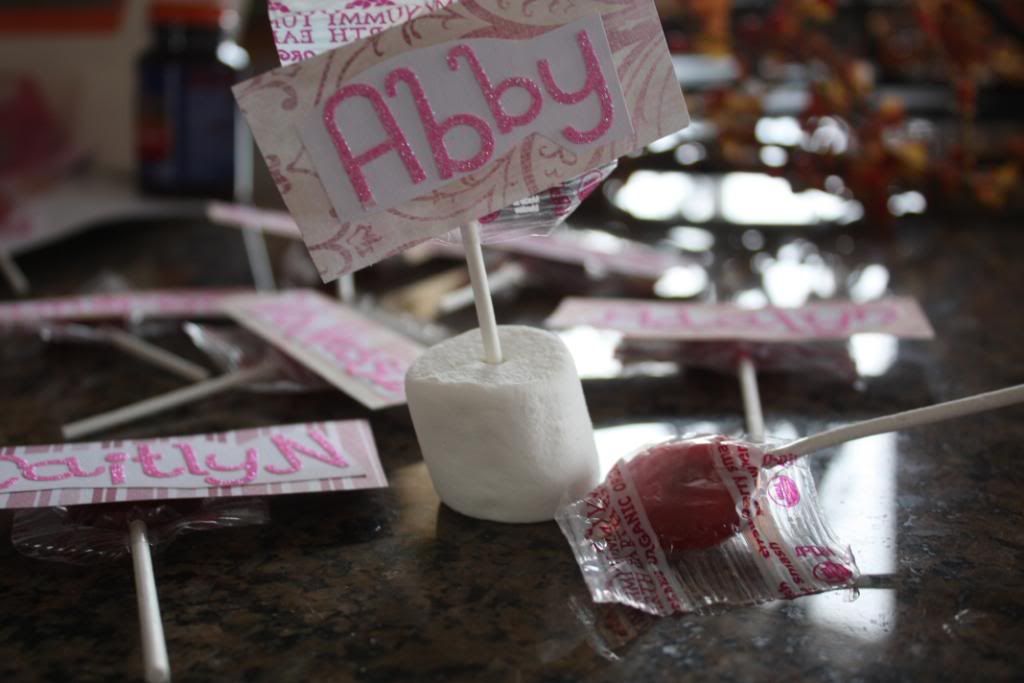 Name cards were made from scrapbook paper and personalized with our guest's names.  Then they were glued onto a lollipop and stuck into a big marshmallow. Nothing more Fancy Nancy than that.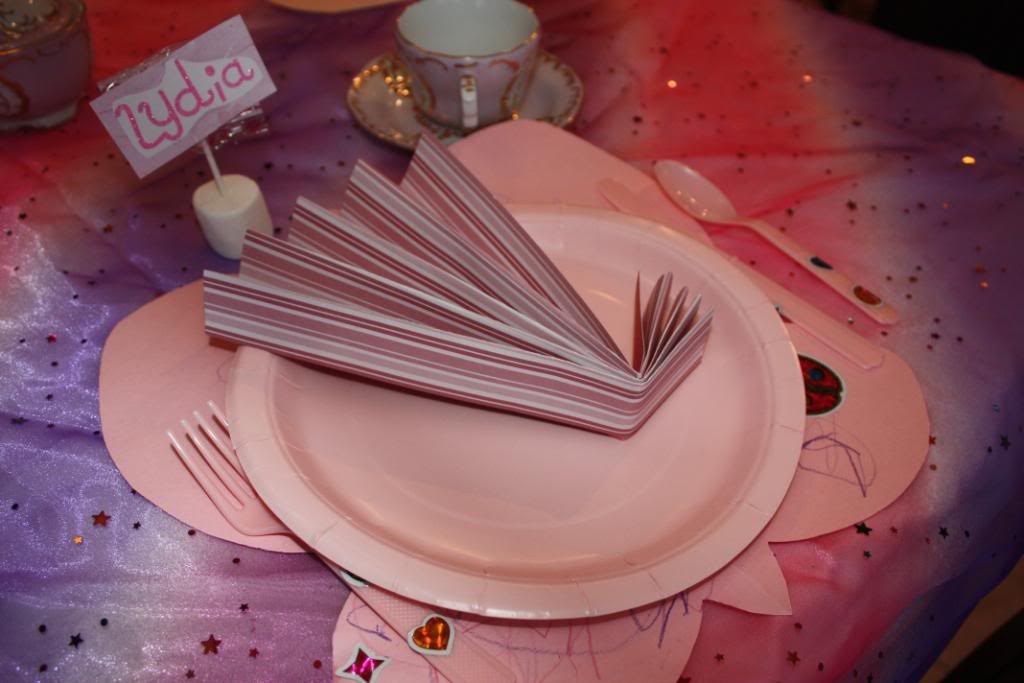 The table settings were personalized butterfly place mats, pink silverware adorned with jewel stickers and fans for each Fancy Nancy.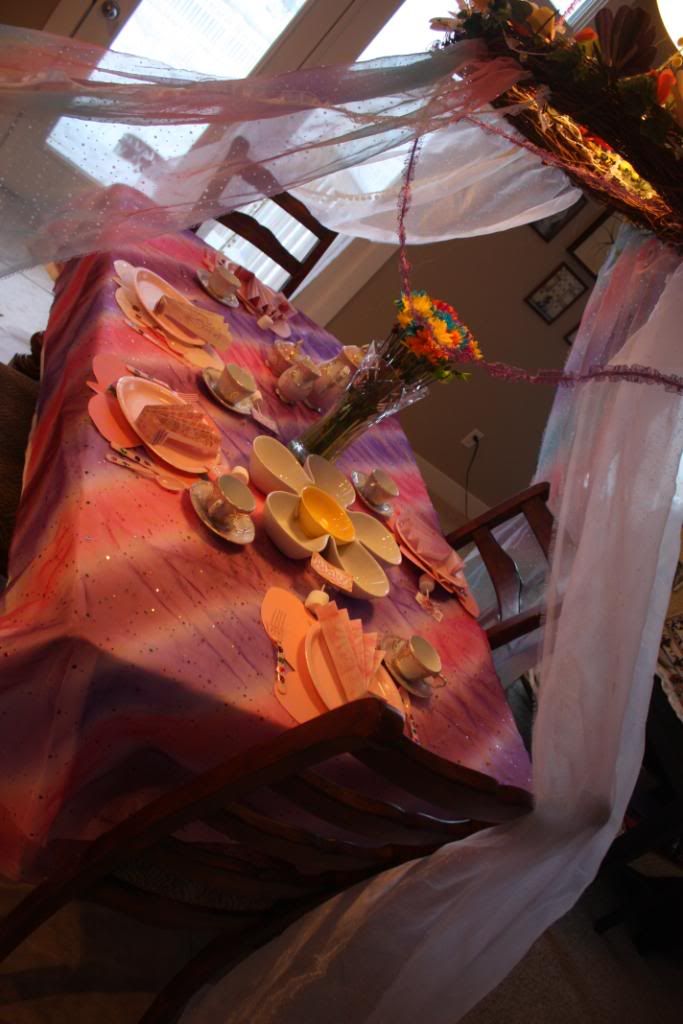 The linens and decorations are the same that we use for every party and birthday. This time we set the wreath directly over the table so the linens could fall onto the chairs.
What could be better than melted chocolate with everything a Fancy Nancy could dream of to dip inside?
We fancied ourselves up and waited for our guests. They arrived with boas and high heeled shoes for everyone! And desserts galore!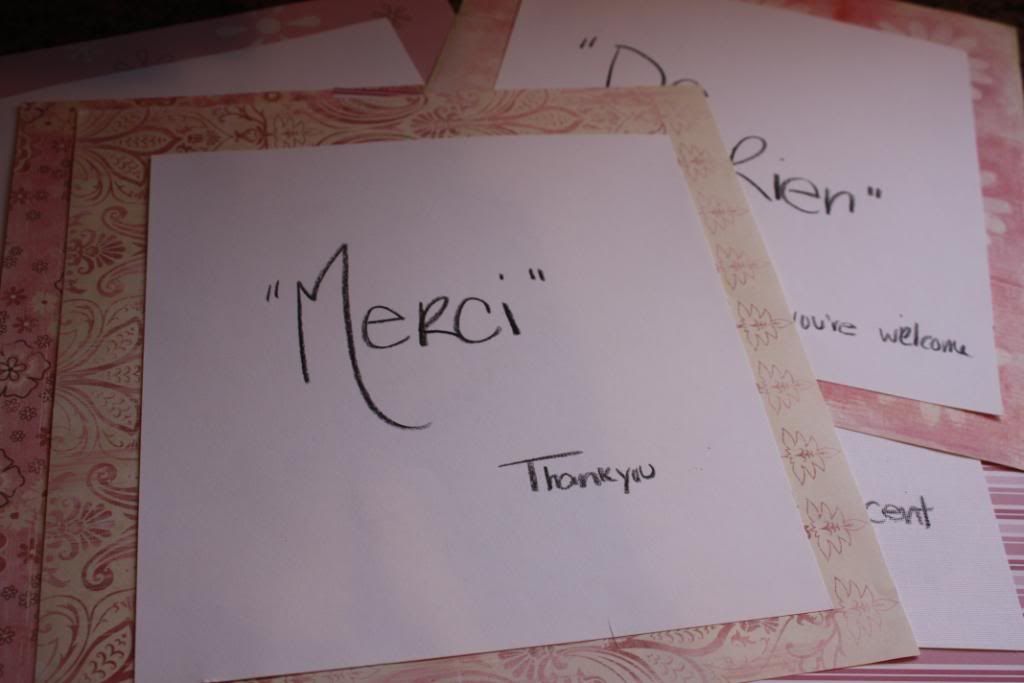 As we sat down to attend the tea party, we were quizzed on Fancy Nancy rules of etiquette and French words.
And then after a couple of hours of stuffing ourselves with "pink hot chocolate" and an extreme amount of sugar, our moms thought it would be a good idea to try and take a cousin picture.
Silly mommies. It was a fabulous night of pink Fancy Nanciness.
Tags: party time