Fabric Name Cards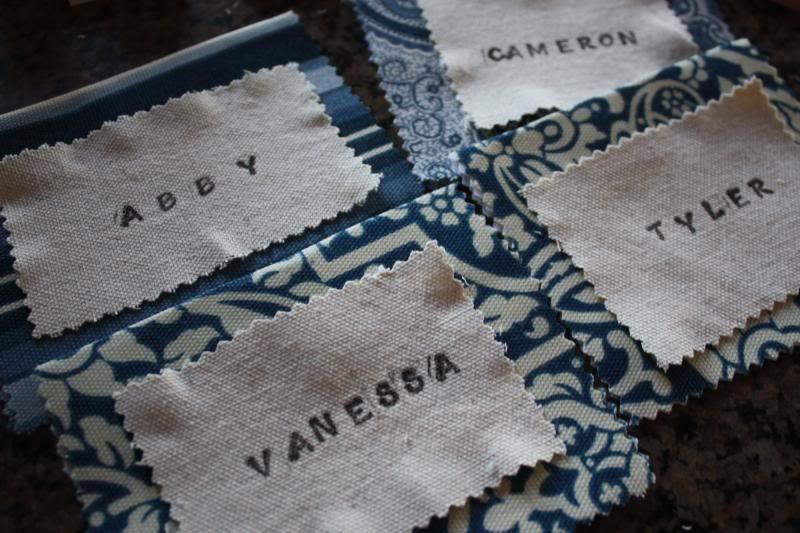 I saw this idea for Fabric Name Cards in The Farm Chicks in the Kitchen and knew I HAD to make them!
Fabric Name Cards
Supplies
~ Scraps of heavier fabric (I bought my fabric from the Eddie Bauer upholstery line at Jo-Anns)
~ Fusible webbing
~ Alphabet stamps & ink
~ Shearing scissors
~ Craft glue
Directions
1. To make the Fabric Name Cards cut your fabric to the desired size you would like the name cards. Remember, you are going to fold these in half so cut accordingly with your shearing scissors.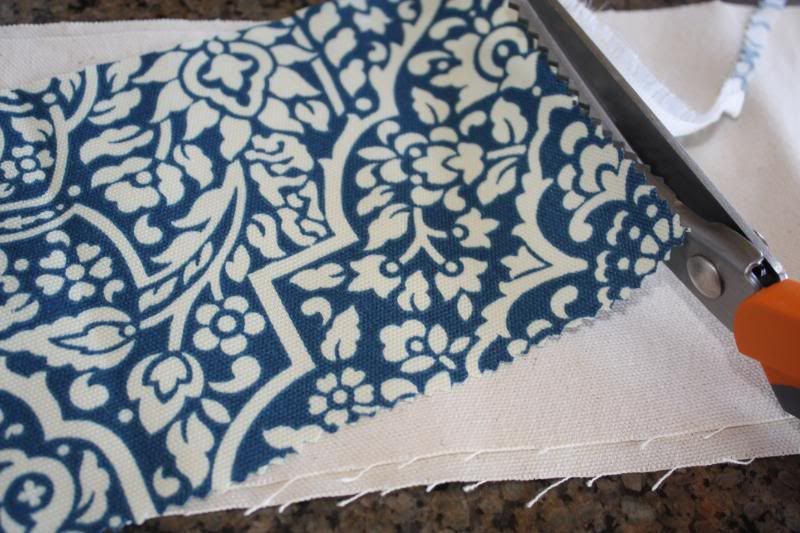 2. Then cut your fusible webbing to just a bit smaller than your piece of fabric.
3. Follow the directions on your fusible webbing and attach to the back of the fabric, this will make your fabric more heavy duty so it will stand up at the table.
4. Fold in half and iron the crease so they look like this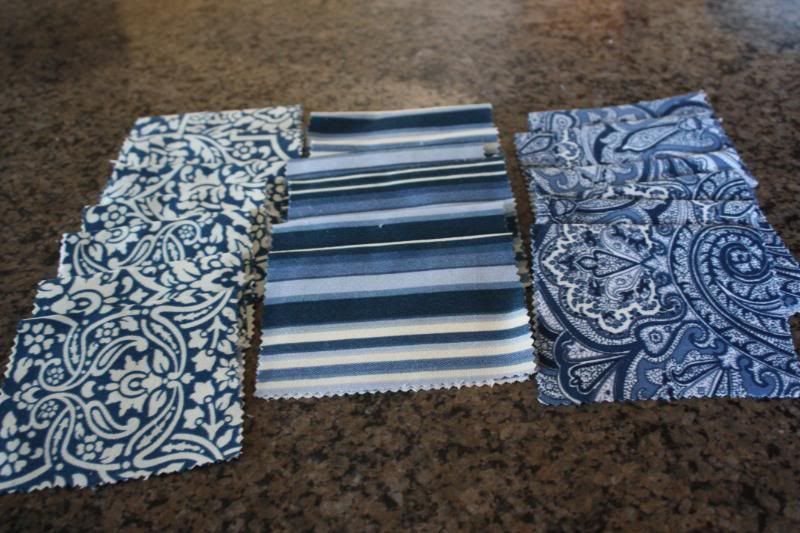 5. Cut the fabric for the names to the size you want on the Fabric Name Cards.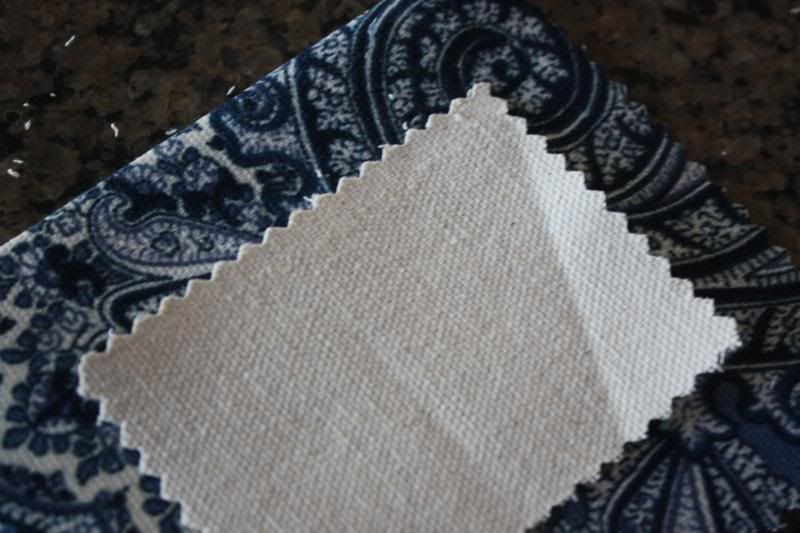 6. With craft glue attach the fabric to the squares.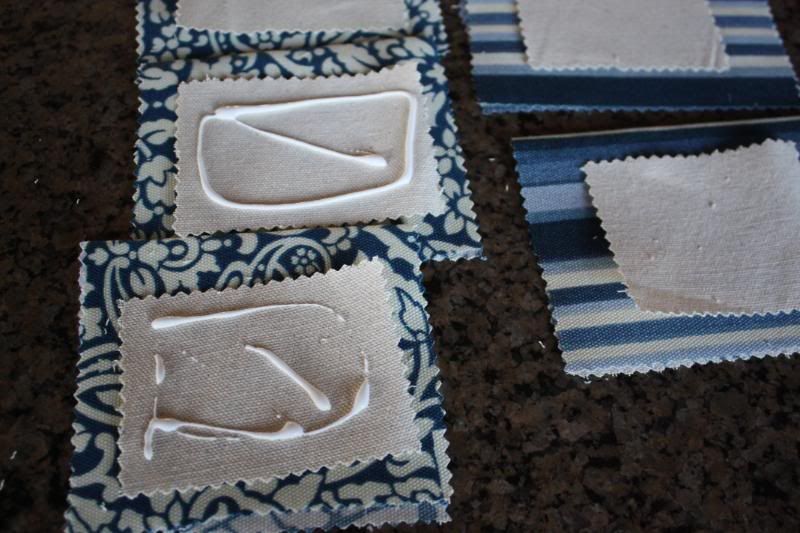 7. Using your alphabet stamps, stamp on the names
8. Use them to make your dinner parties or even everyday family dinners extra special! You can use these over and over!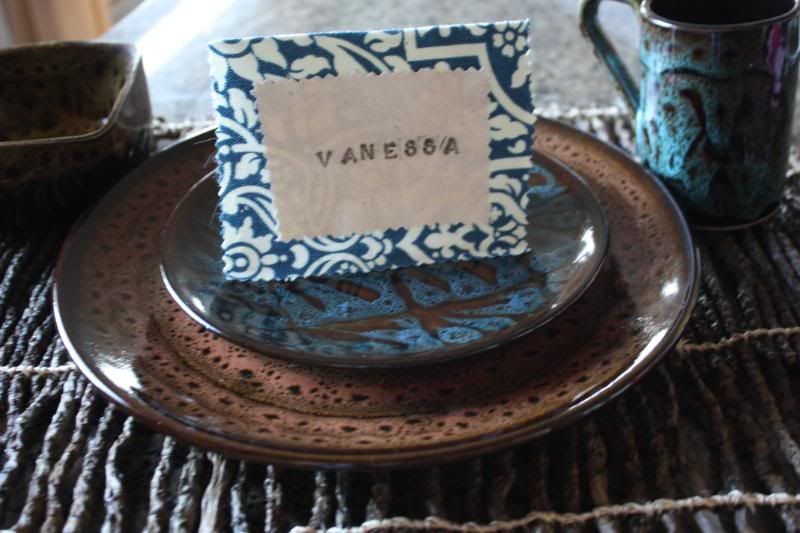 Tags: fabric name cards