Crazy Cheap & Easy Family Dinner Recipe #4 by Kitty–Creamy Potato Crockpot Soup
Hello to those of you visiting from my spot on Studio 5! If you are looking for the 5 Tips I shared on the show for Attracting Readers to Your Blog or a link to my coaching program on how to make money with your blog, please go here http://inevergrewup.net/5-tips/ Now back to our regularly scheduled program…

Kitty from Fahrenheit 350 is our fourth "chef" this week showing off her favorite go-to meal for a "Crazy Cheap & Easy Family Dinner." Stayed tuned all week long to see all of our guest's recipes. To display the button on your own blog, click here. Kitty (Catherine) is the owner of the "Sweet Shoppe" Fahrenheit 350 and produces the most delectable pecan logs in the universe. She resides in Utah with her husband and cute dogs.  She is an amazing amount of fun!
Creamy Potato Crockpot Soup
I'm so happy to be posting over here with Vanessa! Especially on such a ambitious topic as the dreaded dinner meal! It's really not enough for dinner to just be yummy and inexpensive… It's got to be easy, versatile, and packed full of vegetables right?
Simple!
Well, at least this recipe is simple.
Whether you are a working parent or a stay at home parent, this recipe is easy to prepare and will leave your day wide open. This soup is also something you can throw together to utilize leftovers; chicken dinner; potatoes starting to develop spuds; fresh frozen corn you shucked and froze over the summer; milk nearing it's expiration date…
Creamy Potato Crockpot Soup
Up to 8 hours before dinner turn crockpot to high
Add 4 to 5 cubed russet potatoes
One small white diced onion
1 cube butter
Let cook for ½ hour to one hour, covered
Add
6 cups chicken or vegetable broth
2 teaspoons of salt
2 teaspoons of pepper
Cover and let cook until potatoes are tender, 2-3 hours
Add
1 cup heavy cream
2 cups milk
1 can corn
Optional: 1 cup of cubed Ham, shredded Chicken, or Crab meat
Let cook on high under dinner
Optional: ½ hour before serving add 1 head of broccoli trees
This recipe will make enough for a large family, with more to put in the freezer to take to work for lunch!
To learn more about Kitty, click below!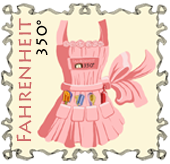 Tags: cheap family dinners, easy family dinners, family dinner recipes