Caramel Toffee Trifle
Last weekend the Sassy Scoops had a fun picnic and I was in the mood to cook! More specifically, I was in the mood to bake something sweet and so not healthy or good for you and this was it! Everything in moderation, don't you know! Am I talking about the Sassies or the Trifle…I guess you'll never know!
This whole recipe was based on these Italian cookies I bought down in Sugarhouse at Whole Foods…Ah-mazin' by themselves, trust me.
I came up with the recipe we the help of @TwoPeasandPod and @PheMom on twitter, two amazing local food bloggers. They both gave me recipes for two of the different layers in the trifle.
Ingredients:
1 pan of Toffee Brownies (click on link for her recipe)
1 recipe worth of Caramel Mousse (click on link for her recipe)
Bunches and bunches of whipping Cream (How exact that is but seriously, who doesn't need some extra whipped cream around the house?!)
Chocolate Sauce
1 package of Caramel Toffee Pizelles
1 bag of Heath Bar Pieces (you can buy these already crushed by the chocolate chips)
1 bag of mini chocolate chips
Directions:
1. Cook the brownies according to the recipe, let cool.
2. Make the caramel mouse (it takes 2 hours to chill so keep that in mind)
3. Whip your whipped cream
4. Start the layering process:
Brownie, Caramel Mousse, Toffee pieces…
Pizelles, Chocolate Chips, Chocolate Sauce, Whipped Cream…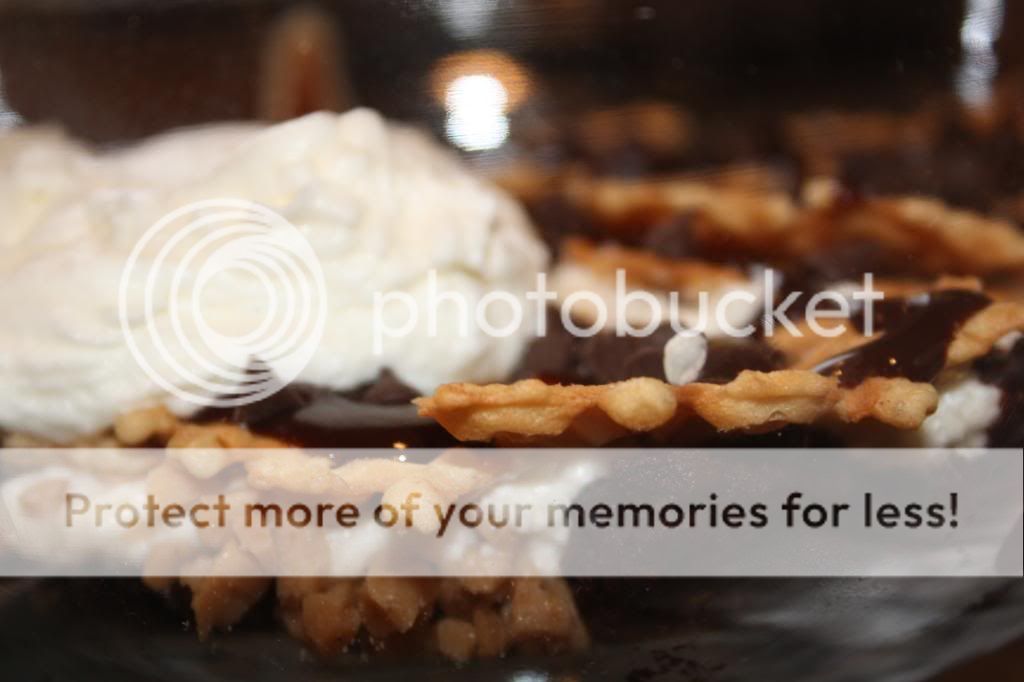 and repeat…I had a total of three layers.
5. Decorate as you wish…
6. Now I let this one chill for at least 8 hours or overnight in the fridge. It was heavenly although it was missing a bit of crunch, which the Pizelles should have taken care of. Unfortunately they were not crunchy after sitting for so long. SO I suggest only letting this sit for an hour or two.