Birthday Parties at So Cupcake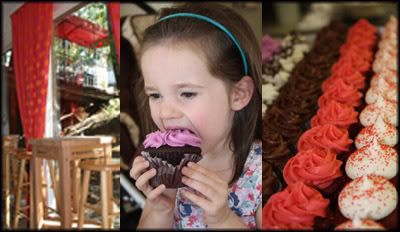 Your kids would have a ball if you threw their birthday party at So Cupcake.
3939 S. Highland Dr.
Salt Lake City, UT 84124
Phone: 801.274.8300
Store hours: Tuesday – Saturday, 10:30 a.m. – 7 p.m.
Celebrate, Frost, Nibble, and Explore So Cupcake!
Party Package:
$7.00 a child up to 12 children
Choose between 2 minis or a regular size cupcake for each child that the children will be able to frost and decorate
Each child will receive a drink
Each child will receive a little party surprise from So Cupcake!
Tour of So Cupcake
Have not heard of So Cupcake? Check out my guest post over at Little Window Shoppe to learn more!