ARCHIVES Saturday:Shopping—My Steal on Gloves
The giveaway is in the following post.
Ever since I saw this craft done on the Martha Show with old Gloves and Socks I have been itchin' to do it. I didn't have any gloves I wanted to cut up and get rid of, but while at Walmart I got such a steal. I asked one of the employees where their gloves were and she informed me that she had just marked them all down to 50 cents and put them in a cart up front. I raced up there and grabbed as many as I could.
Here is what I needed them for! Such a great idea for a craft and gift for any age. My Grandmother LOVED these little critters.
You can get instructions to one of the little critters on www.marthastewart.comBUT if you like them I would really recommend getting the book at www.amazon.com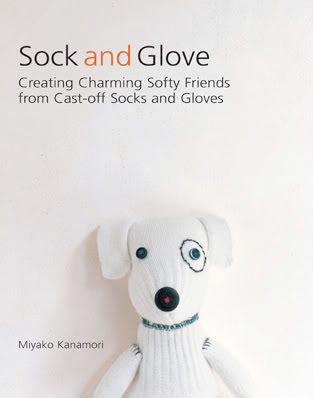 The craft was fun to do with with my Mom but it is not for a two year old. If you have a child in 1st/2nd grade, I think this would be perfect for them. I think it would depend on the child, if they would find it fun over the age of 10. It took forever for us to finish because most of the time we were doing it one handed while holding a baby, changing a diaper, playing toys…But this is a great 50 cent animal. I like how they look, a little…quirky!
Meet Edward the Bunny and Oscar the Dog.

Tags: archives, my steal on gloves, saturday, shopping