Thursday: The Importance of the Arts—Raising an Art Collector
 Raising an art collector? I know that may sound silly but we are going to start doing it.
I recently purchased some stamps from the Tresijas shop on Esty. Kelly made these from salvaged wood from her burn pile, how cool is that?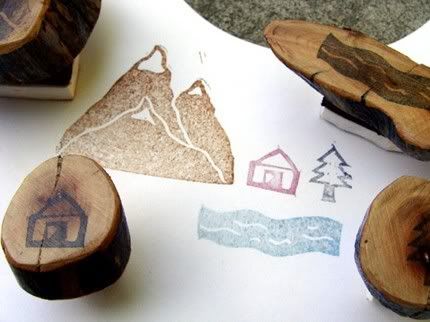 Her 3 children also have their own Etsy shop where they sell their own artwork, how even cooler is that? AND a large portion of their proceeds are used to support St. Jude's Children's Research Hospital.
Here are a is ONE of my favorites available for purchase at their TresLocas Etsy Shop:
Black Birds Flying in the Dead of Night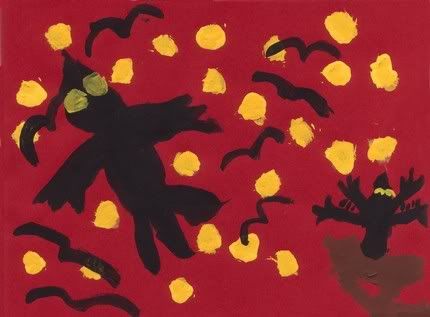 So it got me thinking how great would it be to have your children become art collectors? You could plan an art gallery night with a few families and showcase every-one's art. Every child could use fake or even real money to purchase and sell their pieces of art to bring home and display in their room! You could always just have the art gallery night (which I have to add this idea came from The Creative Family by Amanda Blake Soule) without doing art collecting but I think it would just be awesome for your children to take other children's art home to help inspire them. Of course you would have to have some family art time before having an art gallery night BUT we are going to start to prepare. I can't wait!


Tags: chidlren's art, etsy shop, the importance of arts, thrusday, tresigas, treslocas