Wednesday: Mid Week Ramblings—Organic Fruits and Vegetables
Put these fruits and vegetables at the top of your 'Buy Organic List' — they typically contain high levels of pesticides when not purchased organically.
Peaches
Apples
Tomatos
Green Beans
Nectarines
Strawberries
Cherries
Pears
Grapes
Spinach
Lettuce
Potatoes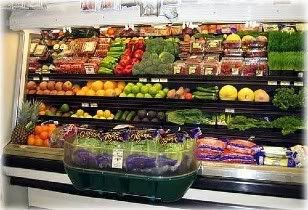 Looking for safe non-organic produce? These fruits and veggies are relatively healthy, even when not produced organically.
Onions
Avocados
Sweet Corn (Frozen)
Pineapples
Mangoes
Asparagus
Sweet Peas (Frozen)
Kiwis
Bananas
Cabbage
Broccoli
Papayas
Tags: fruits, mid week ramblings, organic, vegetables, wednesday, Wednesday: Mid Week Ramblings